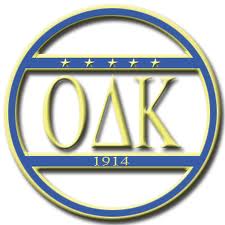 For aspiring, established and graduating leaders, Omicron Delta Kappa's annual conference is an opportunity to learn a little more about leadership at college and in the community.
The conference, called "Leader to Leader," brings in speakers from all over the region and includes breakout sessions covering the importance of networking, marketing, staying involved, teamwork, transitions and a successful leadership lifestyle.
This year, the keynote speaker will be Tom Robbins, a member of the Ohio Civil Rights Commission and an advocate for higher education. Robbins will be discussing emotionally intelligent leadership.
The conference is organized and hosted by Wright State's chapter, or "circle," of Omicron Delta Kappa. Student leaders who are part of the honor society build the conference around a fun theme every year. This year, that theme is "UP: Ultimate Potential," based on the Academy Award–winning Pixar film Up.
"We wanted to build from being an individual leader to being a campus leader to being a leader on your community and in society," said Baylee Butler, co-president of the Wright State circle of Omicron Delta Kappa.
New this year will be the inclusion of Elect Her: Wright State Women Win,  a program that encourages young women to run for office on campus and in the community. Each block of breakout sessions will feature one Elect Her session. Participants can sign up for Elect Her when they register for the conference.
The conference will take place in the Wright State University Student Union on Saturday, February 18, from 9 a.m. to 2 p.m.
For more information about Leader to Leader, or to register, go to http://www.wright.edu/students/odk/.