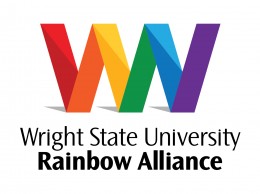 A national survey by the Gay, Lesbian and Straight Education Network (GLSEN) shows that in 2009, nine out of 10 lesbian, gay and transgender students experienced harassment at school, three-fifths felt unsafe at school because of their sexual orientation, and about one-third skipped a day of school in the past month because of feeling unsafe
Wright State University wants to change those statistics. To that end, all students, staff and faculty are able to participate in the Safe Space Training Program. The three-hour session asks participants to open their hearts and minds to gay, lesbian, bisexual, transgender and questioning (GLBTQ) students.
The session begins with an exercise in which each participant takes a paper star and writes something on each point: the name of a family member, the name of a friend, hopes and dreams for the future, and more. The facilitator asks participants to pretend they are GLBTQ youth, then reads from a list of actions: they come out to their friends, to their loved ones, to their coworkers. Depending on the color of their star, they fold back or rip off points of the star depending on the reactions to their sexual orientation or gender identity.
Some participants are lucky and keep all their points. Some only lose a few. Many lose three or four. Some lose all five.
For participants who are only beginning to learn about GLBTQ people, this is a very powerful learning moment. For those who are already allies to the GLBTQ community, it is a reaffirmation of their commitment towards equality and understanding.
"Participants have shared amazing stories of how they have GLBTQ family, friends and colleagues they want to support," said Rick Danals, director of student activities. "These stories are critical to transforming the university environment to be more supportive of our GLBTQ students, faculty and staff."
For participants who are relatively unfamiliar with GLBTQ issues and who may have questions, Danals brings in a panel of students from Rainbow Alliance, a campus group dedicated to GLBTQ students and allies (the acronym is sometimes spelled GLBTQA to include allies).
These students have been trained in non-confrontational speaking and are willing to discuss almost anything workshop participants might bring up.
"Safe Space is truly a collaborative effort between representatives from the Office of Student Activities, Counseling and Wellness Services, the Women's Center and Rainbow Alliance," said Danals.
Safe Space has trained nearly 400 faculty, staff, resident assistants and student government members during the three years it has been offered. At the end of the workshop, participants have the opportunity to sign a pledge affirming their commitment as allies. If a participant signs the pledge, they receive a sticker or magnet to put up in their office. The magnet reads, "I am a part of the change. I am supportive of all GBLTQA people. This is a safe space."
Danals hopes that these magnets, on the office doors of faculty and staff around campus, or in residential assistants' rooms, will make a difference to GLBTQ individuals at Wright State.
"Allies who display their sticker after training may never know the impact it has on others," said Danals. "Students have often commented that they may take a specific class because a faculty member has completed Safe Space Training."
For more information about Safe Space Training, visit http://www.wright.edu/glbtqa/safespace/index.html.