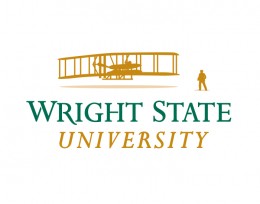 Wright State University has experienced a surge in graduate student and international student enrollment this fall, as well as an increase in new populations of students that reflect changes in Ohio's economy.
Wright State's enrollment reached 16,656 students at its Dayton campus and 1,133 students at its Lake campus in Celina, according to official enrollment numbers reported this week. Overall, enrollment has remained stable compared to last year, largely due to Wright State's efforts to onboard Ohio's population of students who have taken a variety of pathways to complete their degrees.
Wright State is serving an increasing number of post-traditional students—those students who are coming to college after being out of high school for more than a year, are returning to college after leaving or are transfer students. These post-traditional students helped increase the number of "first-time" students at Wright State to 4,756, up from 4,280 last year.
Additionally, international student enrollment surged 40 percent to an all-time high of 1,489 students, showing that an increasing number of students from around the globe are recognizing the value of earning undergraduate and graduate degrees at Wright State.
The number of graduate students jumped nearly 7 percent from last year to 3,873, led by increased enrollment in graduate programs in the colleges of Nursing and Health, Science and Mathematics, and Engineering and Computer Science.
Both the increases in graduate student enrollment and post-traditional students come at a time when states around the country are focusing on educational attainment to be more competitive in the new economy.
"Wright State is becoming increasingly attractive to students who are looking for a university that can help them overcome challenges to finishing their degrees, as well as students seeking advanced degrees," said Wright State University Provost S. Narayanan.
By 2020, nearly 1 million available jobs in Ohio will require education beyond high school. A highly educated workforce is one of the key factors in a state's ability to compete in a global knowledge economy. The 2012 State New Economy Index shows that states attract jobs in high-growth sectors such as STEM fields, health care and community services for a number of reasons, but the states score higher when their workforces are more educated.
"With Ohio's focus on increasing the educational attainment of its workforce in high-growth sectors such as STEM, health care and services, there are clearly opportunities for Wright State to help Ohioans reach the finish line of their degrees," Narayanan said.
Additional Fall 2013 enrollment highlights:
• Enrollment overall in the College of Engineering and Computer Science was up nearly 25 percent, boasting more than 3,000 students.
• The number of students taking courses in high-growth fields at Wright State's Lake Campus in Celina grew as well, with increases in business (7 percent), education and human services (8 percent) and engineering (53 percent).
• Once again in 2013, Wright State attracted many Ohio high school valedictorians and salutatorians. A total of 85 valedictorians or salutatorians are in the incoming Fall Semester class.
Wright State, a comprehensive research university with among the lowest tuition rates in Ohio, offers more than 90 associate and bachelor's degree programs and 88 graduate and professional programs spread among its eight colleges and three schools, including schools of medicine and professional psychology.