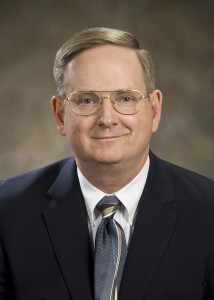 Dan Kirkpatrick, a clinical instructor at the Wright State University–Miami Valley College of Nursing and Health, was recently elected president of the Ohio Nurses Association.
He received a two-year term. Kirkpatrick previously served on the association's Board of Directors as first vice president.
The largest professional nursing organization in Ohio, the ONA provides registered nurses a variety of services, including continuing education opportunities, information on nursing practice and standards of care, legislative advocacy and collective bargaining.
Kirkpatrick teaches undergraduate mental health clinical rotations and undergraduate and graduate disaster nursing courses. He also coordinates the graduate flight nursing course and frequently guest lectures at the National Center for Medical Readiness as well as at other locations in Ohio and around the United States.
A retired U.S. Air Force colonel, Kirkpatrick spent 34 years as an aeromedical evacuation technician and mental health nurse, and, for the last 11 years, in squadron command, chief nurse and deployed commander positions. He deployed as a hospital commander in Kuwait at the start of Operation Iraqi Freedom in 2003.
He graduated from the University of Texas at Arlington with master's degrees in mental health nursing and nursing administration.
Kirkpatrick serves on the Fairborn City Council and the Fairborn High School STEM program Advisory Board, and as district chair of the Chillicothe District of the Tecumseh Council of the Boy Scouts of America and is a charter member of Operation Fairborn Cares Board of Directors. He is also the Ohio representative for the National Disaster Life Support Foundation.