Update 9/2/2014: The event has been canceled.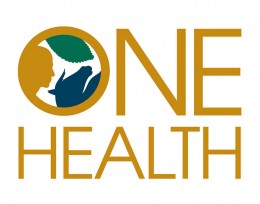 Managing complex public health emergencies demands diverse expertise from a variety of sources. Recognizing that the health of humans is connected to the health of animals and the environment, a One Health approach to disease outbreak investigations keeps human, animal and environmental factors in the forefront and associated personnel informed.
The Wright State University Boonshoft School of Medicine Master of Public Health Program is offering a Public Health Grand Rounds event, "Responding to Public Health Emergencies Using a One Health Approach," at Wright State's Lake Campus.
The event will be on Thursday, Sept. 11, 9:30 a.m. to 2:30 p.m., in James F. Dicke Hall, 7600 Lake Campus Drive in Celina. Update: The event has been canceled.
During the four-hour exercise, public health professionals, educators, emergency personnel and veterinarians will walk through a mock investigation and work collaboratively using a One Health approach.
Public Health Grand Rounds, which are presented by the Master of Public Health Program of the Center for Global Health at the Boonshoft School of Medicine, seek to inform health professionals about public health topics related to prevention and workforce development.
The event is presented in collaboration with Veterinary Services, Animal and Plant Health Inspection Services (APHIS), U.S. Department of Agriculture, the U.S. Air Force School of Aerospace Medicine, Department of Public Health and Preventive Medicine, Wright-Patterson Air Force Base and The Nursing Institute of West Central Ohio at Wright State.
"As we go forward with the One Health concept, we hope to work with more of our nontraditional partners to address disease outbreaks and other incidents," said Daniel E. Harpster, D.V.M., emergency coordinator, Veterinary Services, APHIS, one of the exercise's facilitators.
Advance registration is required. Space is limited. A nonrefundable registration fee of $20 includes materials and lunch. The registration deadline is Aug. 29.
Registered sanitarians and veterinarians can earn 4.25 hours of continuing education units. The program has been approved for 4.25 hours of continuing nursing education.
To register and for more information, contact Cyneca Reed at the Center for Global Health at (937) 258-5555 or cyneca.reed@wright.edu.