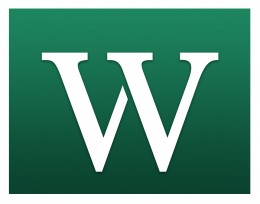 It's been a long time coming but it's finally here. Wright State University has launched a mobile application that enables students on the go to check their class schedule and grades, make payments and learn about campus events.
The app is like having the WINGS portal in your pocket with a whole lot more. The new app should deliver immediate returns with student engagement and become a powerful and simple tool for staying informed about events and news on campus.
"It's essentially another portal, a mobile portal for the students," said Marcus Milligan, manager of distributed information services with Computing and Telecommunications Services (CaTS).
The Wright State App includes content for both the Dayton and Lake campuses and should help users stay connected to the university like never before with mobile access to:
Grades—Check grades on the go
Courses—Manage courses by accessing schedules and links to helpful resources, including class assignments
Notifications—Stay informed with customized announcements
Payment Center—Make tuition payments, review transaction history and check balances
Departments—Easily find phone numbers, websites and emails
Maps—Get directions and learn about how to get around campus quickly
People—Find faculty, staff, or student phone numbers and call them from the app
News—Learn about campus, local, national and international news
The Guardian—Read the latest articles from the Wright State student newspaper
Events Calendar—Never miss another important event, on- or off-campus
Social Media—Connect to Wright State's social media channels and engage with the campus community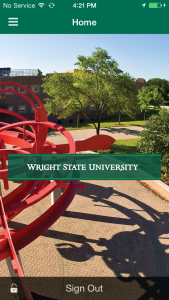 "This makes us current with technology. Rolling out this mobile Wright State app has been a big priority for us," said Milligan.
Milligan said the goal was to come up with a good platform with the 1.0 version of the app that could be built on easily, but still had value now that users would want. Much of that value Milligan believes rests in the users ability to customize the tool for their needs.
"You can go in there and customize your news feeds. That customization is what everybody wants these days. And why not? That's how it should be and I think we are delivering it with this new app," said Milligan.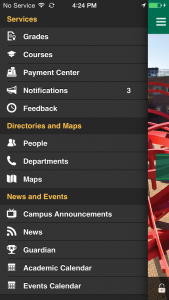 Milligan said plans are already in the works to add access to Pilot — Wright State's online learning management system that students and professors use to share content and interact specific to each class.
With a campus community of mostly existing and new students, but also faculty, staff, parents and alumni it's pretty hard to bake in value to all the audiences, but Milligan is confident that's what they've done. He's also happy the app is enabling the university to meet the audience where it wants to be communicated with.
"It's of the upmost importance. You should always communicate to your customer base on the medium or platform that they are on most regularly," said Milligan.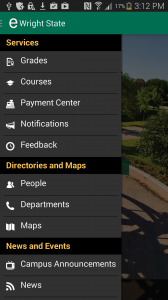 "Mobile is growing, especially with millennials, and that's not a trend, it's here. It's got it's feet in."
Tech corporations like Microsoft have bet heavily on mobile with an entire operating system designed around tablets and touch screens. That's the same direction Milligan believes Wright State should go.
"My belief is that we should be cloud first, mobile first, social first. To always look at that as a strategy moving forward, to implement solutions on campus, to help students matriculate, to help with the enrollment process," said Milligan. "Those strategic decisions should focus on those three areas so that we are agile and have a scalable technology platform to move forward in the future."
The Wright State App is available now at the Google Play and Apple App stores.
Google Play store: https://play.google.com/store/apps/details?id=edu.wright.mobile
Apple App store: https://itunes.apple.com/us/app/wright-state-app/id903198690?mt=8&ign-mpt=uo%3D4