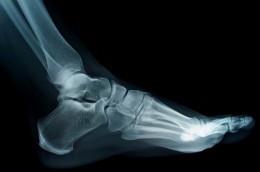 Wright State Physicians Orthopaedics will offer an educational session, "Forefoot Injuries," on Tuesday, Aug. 19, at 7 p.m., in classroom 1 in the Wright State Physicians Health Center on the campus of Wright State University. The session is free and open to the public.
The speaker is Gregory L. Barbour, D.P.M., a podiatrist with Wright State Physicians Orthopaedics.
Barbour earned his doctor of podiatric medicine from the Ohio College of Podiatric Medicine in Cleveland. He joined the United States Air Force as a surgical podiatrist and had tours in Illinois, Mississippi and Ohio, where he spent nine years practicing at Wright-Patterson Air Force Base. He was a consultant to the surgeon general for podiatry and was involved with diabetic wound care and hyperbaric treatments of lower extremity ulcers.
In 2005, he joined Wright State Physicians Orthopaedics, where he continues to offer comprehensive foot care to patients in the greater Dayton area.
For more information and to register, contact Tonia Combs at tonia.combs@wspi.org or (937) 208-2741.
Videos of past sessions may be viewed on the Wright State Physicians website.
Wright State Physicians Inc. includes more than 150 physicians affiliated with the Wright State University Boonshoft School of Medicine. The group provides primary and specialty care in a wide range of specialized diagnostic and treatment services throughout the Dayton region.