Wright State University announced today at its annual Regional Summit that Col. Cassie Barlow, former 88th Air Base Wing and Installation commander at Wright-Patterson Air Force Base, will join Wright State as executive director of the university's Aerospace Professional Development Center (APDC).
"Cassie Barlow is a proven leader in this region in supporting its growth and is dedicated to the role higher education plays in driving the state's economy," said Wright State President David R. Hopkins. "She joins Wright State at an important time as we implement a transformation in workforce development."
"There's no stronger person that believes in our community and state and has this background in human resources and leadership abilities to fill such an important role," said Ohio Sen. Chris Widener. "I deeply admire Cassie's passion to get our veterans the college credit they deserve for their previous military service."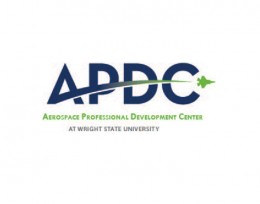 "Dr. Barlow is uniquely poised to understand the needs of the region, as well as engage employers around the state immediately to continue achieving the APDC goal of finding and creating talent to serve their needs," said Dennis Andersh, Wright State Research Institute chief operating officer.
Barlow most recently served as the 88th Air Base Wing and Installation commander. At Wright-Patt she commanded one of the largest air base wings in the Air Force with more than 5,000 Air Force military, civilian and contractor employees. The wing provides support and services to one of the largest, most diverse and most organizationally complex bases in the Air Force, including a major acquisition center, research and development laboratories, a major command headquarters, an airlift wing and the world's largest military air museum.
Barlow earned a bachelor's degree in psychology from Georgetown University, a master's degree in clinical psychology from Chapman University and a doctorate in industrial and organizational psychology from Rice University. She holds two additional master's degrees in military operational art and science and national security.
The APDC was created in 2012 to help Ohio target the closely related aerospace and defense sectors for growth, with approximately 1,200 employers and a workforce of 100,000. Aerospace and defense needs are in fields such as parts manufacturing and supply, research in composites, propulsion and fuel, the development and manufacturing of unmanned aircraft, evaluation and testing, machining and materials and coatings.
Since then, it has worked closely with the aerospace industry, defense industry, government, higher education institutions around Ohio and STEM initiatives in the Dayton region to offer career coaching, match employees with job openings, identify skills gaps in the workforce and assist students in finding internships.
Barlow's role at Wright State begins Sept. 2.