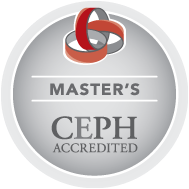 The Wright State University Boonshoft School of Medicine Master of Public Health (M.P.H.) degree program is offering two one-year $7,500 scholarships for students accepted into its program for fall 2015.
The Boonshoft School of Medicine M.P.H. degree program has been designed for the needs of working public health and other health services professionals in southwestern Ohio. The community-based, interdisciplinary educational program in public health offers a choice of one of four concentration areas — emergency preparedness, global health, health promotion and education, and public health management.
The M.P.H. program is fully accredited by the Council on Education for Public Health. Classes are held in the evening at Research Park in Kettering, Ohio. The program can be completed in two years by taking a full-time graduate course load each semester.
To be eligible for this scholarship, an applicant must:
Be a domestic U.S. applicant
Have a completed application with all required documents to the Wright State Graduate School by Jan. 15, 2015, to start fall semester 2015
Have a cumulative undergraduate GPA of 3.0 or above
Have GRE test scores at or above: Verbal, 150; Quantitative, 150; Analytical Writing, 3.5
Register for a minimum of six credit hours for fall, spring and summer semesters while maintaining a 3.0 GPA or above.
The M.P.H. program scholarship committee will review applications that meet the criteria. Awardees will be informed by April 1.
For more information about the M.P.H. program, visit med.wright.edu.