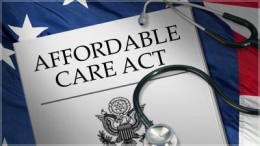 The Center for Healthy Communities Medicaid Outreach Consortium of the Wright State University Boonshoft School of Medicine is offering free community forums about Medicaid expansion and the Affordable Care Act Marketplace.
Community forums will be held on Dec. 3, Dec. 15, Jan. 7, Jan. 9 and Feb. 4. Forums will be offered at 9 a.m., 11 a.m. and 4 p.m. in the cafeteria at The Job Center, 1111 S. Edwin C. Moses Blvd. Light refreshments will be served.
Navigators, certified application counselors and assisters will be available to answer questions about low-cost or no-cost health insurance and to help with enrollment.
For more information, contact Kimberly Conner at (937) 775-8254 or kimberly.connner@wright.edu or Cindy Bradley at (937) 775-8248 lucinda.bradley@wright.edu.