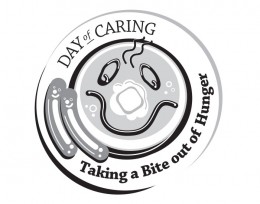 Medical students from the Wright State University Boonshoft School of Medicine will host a Day of Caring brunch site in White Hall on Saturday, Feb. 28, 11 a.m. to 2 p.m., on the Wright State campus.
All of the proceeds from the pancake brunch will be donated to local food banks. Tickets can be purchased at the door. The cost is $6 per person. The event is open to the public.
The menu includes pancakes, eggs, sausage, breakfast potatoes, toast, donuts, coffee and juice.
Day of Caring 365, a nonprofit local organization, supports the homeless and the hungry. The organization coordinates with schools, businesses, churches and cultural groups to host a regional pancake brunch on the last Sunday in February.
This is the third year medical students from the Boonshoft School of Medicine are hosting a Day of Caring brunch site. Students from the Boonshoft School of Medicine chapter of Phi Rho Sigma, a national social and community service organization, also are volunteering.
Ralla Shrit, a fourth-year medical student, is the event organizer. She first became involved with Day of Caring as a high school student in the Dayton area more than 10 years ago.
"Bringing people together to share a meal and benefit the community simultaneously is an incredible idea," Shrit said. "We spend a significant amount of our medical education discussing how preventing disease is the most effective tool we have to promote a healthy lifestyle. Supporting Day of Caring helps us achieve that goal by providing the members of our community with better nutrition, housing and support groups."
For more information or to make a contribution, contact Shrit at shrit.2@wright.edu.