Professionals from the banking, insurance, accounting, investing and financial planning industries will converge at Wright State University for a finance conference later this month that will feature cutting edge industry topics and an accomplished speaker line-up that includes leadership from the Cleveland Federal Reserve Bank.
LaVaughn Henry, Ph.D., vice president and senior regional officer of the Cincinnati Branch of the Cleveland Federal Reserve Bank will keynote the LIFT (Leading Innovation in Finance Today) Symposium Friday, March 27, from 8 a.m. to 5 p.m. in the Student Union at Wright State.
The event was organized to address the needs of the next generation of finance professionals and will focus on four contemporary issues: the role of social media in client recruiting and retention, financial planning for women, the advisor's practice succession planning, and the financial advisor's role in meeting the non-financial needs of clients throughout their life, especially as they retire.
Leaders from the university's Raj Soin College of Business hope the conference will serve as a reminder of the ever-increasing value of financial planning to the region.
"Financial services and planning are absolutely critical to the economic success of the region and the country. Without them we could have a huge population in the baby-boomers that are underserved, which will affect all of us," said Joanne Li, dean of the Raj Soin College of Business.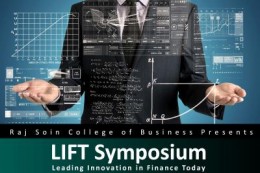 A conference for all finance professionals, attendees will learn about contemporary issues in client management and relationships, professional practice management and industry evolution.
"For the professionals in the area we are trying to introduce topics relevant to personal finance and a forum for discussion," said Marlena Akhbari, Ph.D., associate professor and chair of the Department of Finance and Financial Services. "But in addition to that we're trying to call attention to the need for financial advisors and the projected decreasing availability of financial planners in the region because of the demographic shift."
That shift is the effect of the baby boomer generation, which for decades has impacted markets and economies across the country as their needs changed.
Now as they begin to leave the workforce, baby boomers are increasing demand for financial services, from budgeting and cash flow management, to retirement income and estate planning. The financial services industry must adjust to the market's demands.
Further complicating matters is that many of the established financial planners are aging out of the market as well. Many in the industry are concerned about a projected significant gap in the talent pipeline.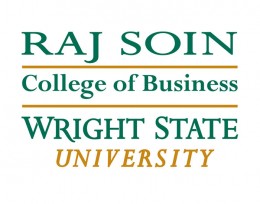 "It is absolutely critical that we get more students ready to serve the needs of this skyrocketing population. And once the demographic effects really take hold it will be an easy sell to students because the demand will be tremendous," said Bill Wood, CFP, senior lecturer and coordinator of the financial services degree program. "That being said, this industry and this region can't wait around for that to happen or we just won't have enough service providers to go around."
Visit http://chapters.onefpa.org/cinci/symposium/ to register for the LIFT Symposium.
Registration includes: continental breakfast, CFP Board approved Ethics Exam Online, lunch and after-event networking. Six continuing education credits are available for this conference

Speaker lineup
LaVaughn Henry, Ph.D., is an accomplished senior executive with over 20 years of diverse experience in the fields of business and macroeconomics, consulting/advisory services, interest rate risk and market risk modeling and government affairs, Henry is known as a strong leader with an exceptional history of delivering results based on entrepreneurial insight, analytical rigor and knowledge of the financial policy environment. He is recognized as an exceptional communicator with a keen ability to relay complex economic concepts to a broad set of both lay and professional audiences.
Kathleen Burns Kingsbury is a wealth psychology expert, founder of KBK Wealth Connection and the author of several books including "How to Give Financial Advice to Women" and "How to Give Financial Advice to Couples. Her company's mission is to teach financial services professionals including bankers, CPAs, and financial advisors how to connect, communicate and collaborate more effectively with their clients to increase client retention and improve profitability. Kingsbury currently serves on the CNBC Digital Financial Advisor Council and has presented at the Barron's Top Women Advisors Summit, ING Women's Conference, and many FPA Chapters. She is frequently quoted in trade publications including The Wall Street Journal and ForbesWoman.
Elizabeth Jetton, CFP, is the founder of Elizabeth Jetton Coaching and Consulting Services and is an international speaker, consultant, coach and leader in the financial life planning profession. Jetton has been in the financial services industry since 1981 and a financial planning professional since 1990. Jetton is a former president of the National Board of Directors of the Financial Planning Association and was named one of the Top 50 Women in Wealth in 2010. Jetton is passionate about helping individuals, planning professionals and firms thrive and prosper.
Crystal Thies first became a financial advisor in 1997 with American Express Financial Advisors. She was quickly recognized as an emerging leader and a technology advocate. Her enthusiasm for technology and computer software knowledge made her the natural choice to help rollout and train all regional advisors on the company's first advisor-managed financial planning software program. Thies exceeded the goals of the new advisor program and received the President's Award for Quality Advice in 1998. As the founder and CEO of Crystal Clear Buzz, LLC, Thies is known as "The LinkedIn Ninja." Her company is focused on helping companies and individuals utilize social media for sales and business development — particularly through LinkedIn. Thies is the co-author of "The Social Media Handbook for Financial Advisors: How to Use LinkedIn, Facebook and Twitter to Build and Grow Your Business."
Carrie Cook-Bray, CFP, CRPC, MBA, is a senior wealth manager at Buckingham Financial Group, Inc. She was previously a financial advisor at Merrill Lynch, Wells Fargo and UBS. In addition to helping families plan for their futures, Cook organizes classes at Buckingham Financial's Education Center and hosts a monthly networking group called Goodwill Easter Seals. Cook earned her MBA from Wright State and was named the top graduate of the program in 2009. She graduated from Leadership Dayton in 2005 and has served on the We Care Arts and Learning Tree Farm Board of Directors. She is currently involved with 100+ Women who Care and Goodwill Easter Seals of the Miami Valley Leaders are Readers. Cook was named a Top 25 Woman to Watch by Women in Business Networking (WiBN) in 2013.
Rob Blevins is an executive search and consulting professional specializing in recruiting, negotiations and systems development for full-service retail and institutional financial advisors and firms nationwide. In 1999, Blevins began his career with Rowlette, Inc. He learned early that he had a gift for bringing people and opportunities together. He is recognized for having a very honest, professional approach to the business that has elevated him into a position of leadership within the industry. Blevins was promoted to managing director of Rowlette in 2005 and became president in 2007 when he and his brother, Ryan, acquired the company.
Josh Lake, CFP, CRP, focuses his practice on wealth preservation strategies, investments, estate planning and retirement planning. He has 11 years of practice in the business with outstanding client satisfaction. Lake is a member of the Board of Directors of Breaking Free Therapeutic Riding Center for Children with Special Needs in Norwich, Ohio and a member of the Miami Valley Down Syndrome Association and Dads Appreciating Down Syndrome. Lake is a Wright State graduate and a member of the Financial Planning Association and the Wright State University Alumni Association.
James Steen, CFP, is the president of Petra Financial Solutions, Inc. in Kettering. He incorporated Petra Financial Solutions in 1998. He received his certified financial planner designation in 1984 and his master's in financial planning in 1999. Steen graduated from the University of Rochester and served in the U.S. Navy during the Vietnam era. Over his more than 30 years in the financial services profession, he has been an investment advisor representative, registered principal, adjunct professor at Wright State, served as an arbitrator and on the Board of the Dayton FPA.