From competing in sports to working at internships, Wright State students describe their Spring Break as adventure-filled, work-filled or relaxed.
Wright State held Spring Break from March 2 through March 8, with weather dominated by rain and snow in Dayton.
Featured below is a sample of how some Wright State students spent their Spring Break.
Adventure: According to Oxforddictionaries.com, an adventure is an exciting or unique experience, typically a hazardous or dangerous activity that seems exciting or unknown. These Wright State students spent Spring Break seeking competition and a memorable time.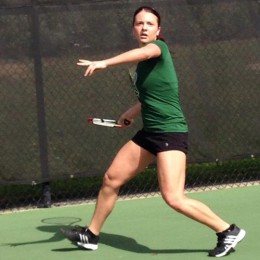 Tori Turner, sophomore, rehabilitation services major
"The Wright State women's tennis team headed down to North and South Carolina for matches last week. We beat Western Carolina 4-3 and beat North Greenville 7-0. … Although the weather has been rainy most days, I wouldn't want to be anywhere else for Spring Break because this trip is making our women's and men's tennis team so much better. It is bringing us closer to accomplishing our goal of winning conference. By the end of the week we were undefeated."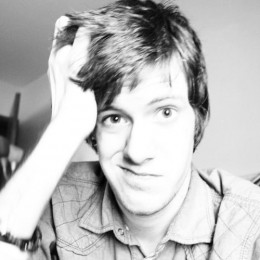 Dylan Dohner, senior, English major
"Between the Air Force museum, the Funny Bone comedy club and sledding on a few hills close to my house, it's been a good time. I actually do feel ready for school. I usually do when we've got extended breaks like these, because they're something to get me moving and keep me on track, which I prefer to just sitting around. We went sledding at that hill close to the Province. … We had to call it quits early though since the temperatures were still a little unforgiving. And the museum was great too. … I love the vastness of those hangars and all the planes and stuff you get to see inside."
Jordan Whitaker, sophomore, mass communications major
"Over Spring Break I had cheer practices and supported the women's basketball team for their games. … I didn't really have a Spring Break — all I did was practice for nationals for cheer all week."
Working: Everyone can relate with these dedicated students who spent the majority of their break dedicating their time to furthering their careers and education.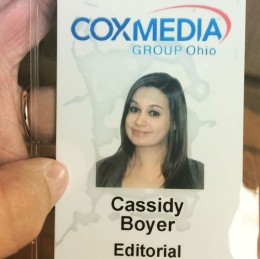 Cassidy Boyer, senior, mass communications major
"I have two jobs so I've been working all 'break.' I run Wright State's College of Liberal Arts' social media and am a breaking news intern with Cox Media."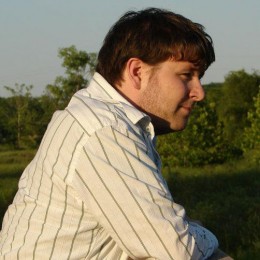 Zach Moore, graduate student, humanities
"I've spent my entire break working on my master's thesis while trying to stay warm. I've also been able to catch up with old friends which I haven't seen for a couple of years."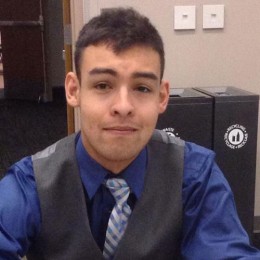 Matthew Buford, junior, geography major
"I haven't really done much over this break except for working at Panera and sleeping. However this week, I started working with a representative of Color My College as a part of my organization, The Raider Rowdies, to promote Wright State's first 5k Color Run."

Relaxed: College students experience heavy loads of homework, weekly tests, quick deadlines and lots of stress. These students took time to enjoy a slower pace by relaxing and spending time with family.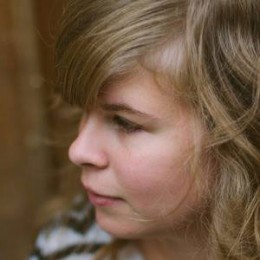 Adrienne Lohr, junior, mass communications major
"All I'm really doing is spending time with friends and binge watching 'Parks and Recreation' on Netflix."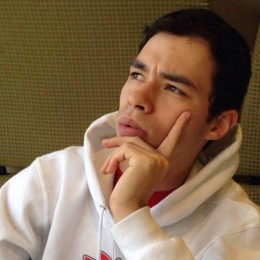 Elijiah Boyes, freshman, accounting major
"My first day off for spring break I slept for 13 hours straight. I'm pretty sure my family thought I was dead."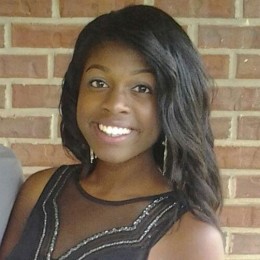 Victoria Halfacre, freshman, nursing major
"For my Spring Break I've just been bonding with my little nephew who will be two weeks this Sunday. School gets kind of crazy so I'm embracing the time that I get to spend with my family. That's about it! That and finally studying."
Stephanie Guthrie, sophomore, international studies major
"Over Spring Break I got a puppy. Her name is June and she is a black lab shepherd mix. She is very playful and loving. I have also been working and sleeping a lot."
Wright State students have a diverse range of Spring Break stories that include relaxing, working and being adventurous or a mix of all three. Wright State is known for having a diverse student population with 67 different countries represented amongst the student body.
The students' responses are a simple reflection of common trends among college students and how they spent their break.