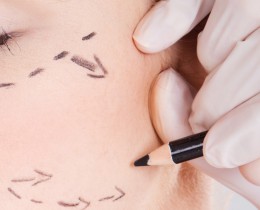 Wright State Physicians Orthopaedics will offer an educational session, "Plastic Surgery: Not Just Another Pretty Face," on Tuesday, April 21, at 7 p.m., in Classroom 1 on the second floor of the Wright State Physicians Health Center (725 University Blvd.) on the campus of Wright State University. The session is free and open to the public.
The speaker is R. Michael Johnson, M.D., professor and chief of the Division of Plastic Surgery at the Wright State University Boonshoft School of Medicine. He also is director of the Plastic Surgery Residency program.
Johnson is certified by the American Board of Plastic Surgery. He has more than 18 years experience in plastic surgery practice. He is a member of the American Society of Plastic Surgeons, the largest organization of board-certified plastic surgeons in the world. He also is a member of the American Society for Aesthetic Plastic Surgery, the leading organization of American Board of Plastic Surgery-certified surgeons specializing in cosmetic surgery of the face and body.
Johnson will speak about the diverse nature of plastic surgery, patient safety and quality initiatives in plastic surgery, the training and certification requirements of plastic surgeons and advances in plastic and reconstructive surgery.
Videos of past sessions may be viewed at www.wrightstatephysicians.org/ortho/video. To register for the session, contact Amy Leach at amy.leach@wrightstatephysicians.org or (937) 208-2128.
Wright State Physicians Inc. is composed of more than 160 physicians affiliated with the Wright State University Boonshoft School of Medicine. The group provides primary and specialty care in a wide range of specialized diagnostic and treatment services throughout the Dayton region.