The world recognizes Earth Day through various environmental activities. For the last few years at Wright State, the Army ROTC's spring cleanup has been a staple event for Earth Day celebration and community service.
This is the fifth year the Army ROTC members are inviting the Wright State campus to partner with them to clean the campus, on Wednesday, April 15, from 2:30 to 4:30 p.m.
"The intent is to be a face to the campus that we (ROTC) take pride in our campus, and it's a way to get to know other student organizations (who participate)," said Josh Frees, a cadet captain in the Army ROTC at Wright State who is pursuing a career in transportation logistics in the Indiana National Guard.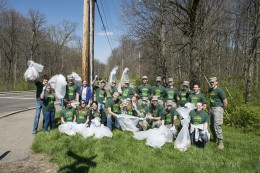 There will be a map dividing teams into assigned areas on and around campus that they are responsible for cleaning.
This year, teams of about 40 individuals will clean the campus and surrounding areas such as a ditch near Meijer but also including areas and walkways near campus and the Wright State Nutter Center.
"We're always in the woods and we see how dirty they are. It's also part of the Army's mission to leave a place cleaner than when it was in the first place," Frees said.
Frees said that last year his team collected three to four full bags of trash.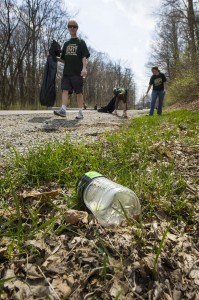 ROTC expects about 130 individuals to participate in the cleanup this year including 30 civilians. That would be their biggest turnout.
ROTC invited student organizations to participate. Certificates of appreciation will be given to participating groups and free food will be available to all who attend.
On the day of the cleanup, interested students, faculty or staff should meet by the Quad outside of Fawcett Hall.
Contact Cindy Rhodes for participation, T-shirt size and group organization name at Cindy.Rhodes@wright.edu or (937) 775-2763.