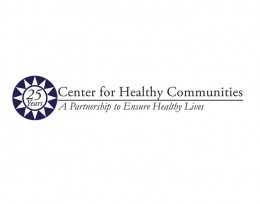 The Wright State University Boonshoft School of Medicine Center for Healthy Communities has announced the 2015 recipients of its annual Health Promotion Program Awards. Medical-Legal Partnership for Children (MLPC) and Montgomery County Project DAWN (Deaths Avoided with Naloxone) were selected in the established program and new program categories, respectively.
Awards were presented at the Center for Healthy Communities Advisory Board annual meeting on July 8.
Since 1997, the Center for Healthy Communities has presented the Health Promotion Program Awards to recognize community-based programs that address health promotion and disease prevention in the greater Dayton area. To be eligible for the award, programs must have been developed and implemented by two or more organizations and involve the collaboration of two or more groups or organizations.
In 2011, Advocates for Basic Legal Equality, Inc., Legal Aid of Western Ohio and Dayton-area medical centers established MLPC to link legal advocates with physicians, health care workers and families, so that broader issues and root causes that affect the health of low-income children can be addressed. MLPC attorneys are onsite at health centers regularly to provide direct contact and referrals to families. Partners include Dayton Children's Hospital, the Community Centers of Greater Dayton, Five Rivers Community Health Centers and the Women, Infants, and Children Food and Nutrition Program in addition to numerous physicians, social workers and health care providers.
In 2013, Alcohol, Drug Addiction and Mental Health Services Board of Montgomery County and Samaritan Behavioral Health established Project DAWN, a community-based drug overdose education program and free naloxone kit distribution program. The program requires families, friends and addicts to participate in a 90-minute training on how to administer the mist spray Naloxone, also known as Narcan. Naloxone reverses an opioid/heroin overdose and saves the victim from impending death. Partners include CrisisCare, East End Community Services and the Dayton Police Department.
The Wright State Center for Healthy Communities is a community-academic partnership committed to improving the health and well being of the community, educating its health professionals and serving as a force for change. The center began in 1991 as Partners for Community Health Development and became a formal organization in 1994. In 2011, the center became a program of the Center for Global Health in the Wright State Boonshoft School of Medicine Department of Community Health.