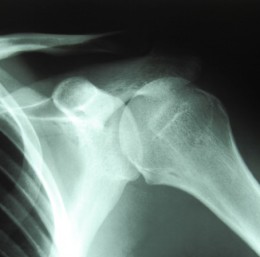 Wright State Physicians Orthopaedics will offer an educational session, "Rotator Cuff Tear: A Common but Confusing Cause of Shoulder Pain," on Tuesday, Nov. 17, at 7 p.m., in classroom 1 on the second floor of the Wright State Physicians Health Center, 725 University Blvd., on the campus of Wright State University. The session is free and open to the public.
The speaker is Matthew DiPaola, M.D., a fellowship-trained shoulder and elbow surgeon with Wright State Physicians Orthopaedics and an assistant professor of orthopaedic surgery in the Department of Orthopaedics, Sports Medicine and Rehabilitation at the Wright State University Boonshoft School of Medicine. He is certified by the American Board of Orthopaedic Surgeons.
He will speak about how rotator cuff tears are one of the most common causes of shoulder pain in adults; different types of rotator cuff tears; and nonsurgical options for rotator cuff tears.
Videos of past sessions may be viewed at wrightstatephysicians.org/ortho/video.
To register for the session, contact Amy Leach at amy.leach@wrightstatephysicians.org or 937-208-2128.
Wright State Physicians Inc. is composed of more than 160 physicians affiliated with the Wright State Boonshoft School of Medicine. The group provides primary and specialty care in a wide range of specialized diagnostic and treatment services throughout the Dayton region.