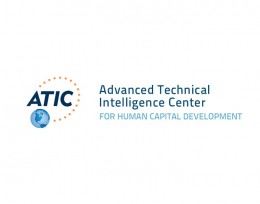 The Advanced Technical Intelligence Center will offer a free cyber forum on Wednesday, March 23, from 9 to 10:30 a.m. at 2685 Hibiscus Way in Beavercreek.
The forum will feature a keynote address "Where do we go from here?" by Richard Marshall, CEO of Secure Exchange Technology Innovations and former senior executive for service at the Department of Homeland Security (DHS) and the National Security Agency.
Marshall will offer insights on the state of information management technology and policies in the United States and what he believes needs to be done to improve the state of U.S. IT policies.
Marshall has served as associate general counsel for information assurance at the National Security Agency, where he was the legal architect for the nation's first information warfare exercise. He has been involved in developing the Comprehensive National Cyber Security Initiative and has served as director of global cyber security management at DHS.
Today, Marshall serves as strategic advisor to several national and international corporations. He is a contributor to CNN, BBC, Politico, the New York Times and Scientific American.
This cyber forum is co-sponsored by Vambrace.
Registration is required. To register, go to atichcd.org/EVENTS.