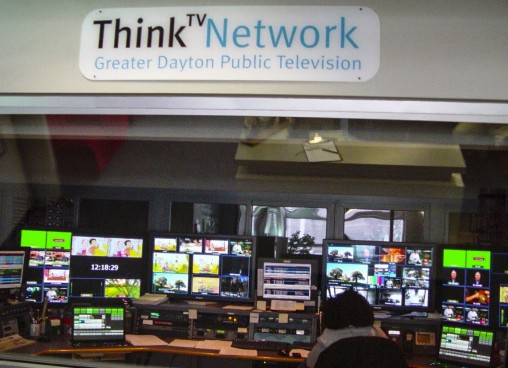 Interest in the upcoming presidential debate at Wright State University is expected to propel a powerful partnership between the school and ThinkTV.
The university and the Dayton PBS member station are collaborating on an online election hub designed to teach K-12 students about democracy and the political process.
Filled with election-related lessons, photos and videos that can be downloaded by teachers for use in the classroom, the hub will feature Election Central, a PBS national resource with everything from election history and inaugural addresses to current election news and interactive maps. And the hub will include localized content developed with the expertise of Wright State political scientists and other faculty members.
"What makes this initiative special or different is that we've built a common bridge with public TV — a longstanding, publicly trusted, educationally based entity," said Joseph Keferl, dean of Wright State's College of Education and Human Services.
Wright State will host the first general election presidential debate, on Sept. 26. The debate is expected to be in the national and international spotlight and attract thousands of media members.
"We have this tremendous opportunity for engaging people not just around the election but around the democratic process in general," said Gloria Skurski, chief content officer for ThinkTV. "That is huge."
PBS has identified the Wright State-ThinkTV collaboration as an exemplary local partnership surrounding the election. ThinkTV was featured in a presentation in Chicago on May 18 during the PBS Annual Conference.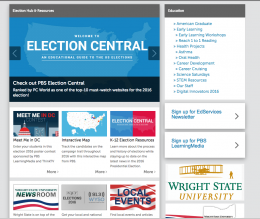 Election 2016 resources and tools will also be available through PBS LearningMedia, PBS' online digital library of lessons and resources primarily for educators. About one-third of Ohio educators have registered to use the site, with more than 12,000 in Raider Country alone.
Teachers can upload the modules and share them with their students as part of instruction in a classroom setting or assign them as homework or a part of a research project.
The Election Central portal features election news, election history, inaugural addresses and debate information. "Elections Throughout History" portray those of Zachary Taylor to Abraham Lincoln to Woodrow Wilson. "60-Second Presidents" is a rapid-fire montage of historical photos, paintings and maps summarizing presidencies in a clever, playful way by using modernspeak and slang.
"We're bringing engaging media that will give them the background both on election history and the processes of democracy as well as up-to-the-minute accurate information," said Skurski. "And there is also a lot of interactivity built into this."
Topics also include the art and science of polling, how technology has changed campaigns and the role of social media in the 2016 election. An interactive U.S. map on the site enables users to track the current locations of the presidential candidates.
The site also includes information on local election-related poster contests and about plans for a contest in which students will write questions to the presidential nominees that will be submitted to PBS and then selected to possibly be posed to the candidates. There will also be debate "toolkits" to help classroom teachers organize student debates.
Skurski said the idea behind the site is to engage the K-12 community, but the material can also be used in college classrooms.
"All of these educational pieces that we're putting in place on this website will live on way beyond the debate," said Keferl.
He said the project will enable Wright State to make stronger connections with students in Raider Country, the 18-county area surrounding the university that boasts 760 school buildings and is within Dayton ThinkTV's viewing audience.
The education department within the college currently partners with 10 local school districts, embedding students who are teachers-in-training.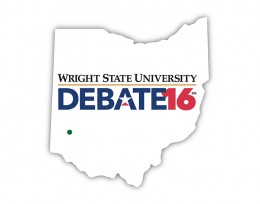 "We want this to be a seminal experience for students who are in fifth grade and when they are 45 years old say, 'I remember the presidential debate at Wright State,'" Keferl said.
Skurski said the expertise from Wright State educators and political scientists strengthens the site with content that can be shared regionally and nationally. A Wright State Facebook button will enable educators to share their experiences creating lessons using the resources.
"Our hope is this will lead to a stronger partnership with Wright State, with possibilities we probably aren't even aware of yet," said Skurski. "I have no doubt that this is going to open up other opportunities."
Keferl said Wright State's involvement in the project will expose students to the idea and possibility of going to college. He also believes it will unify local communities and school districts by raising awareness about democracy and elections.
"Now is the time for our communities to find a way to have a base of learning around what our constitutional rights are, what our system supports, what we are supposed to be engaged in," he said. "It invites engagement from teachers, from parents, from leaders, from students, from everyone. It gives us an opportunity to fire people up in ways that can be very productive."
ThinkTV (WPTD channel 16 in Dayton and WPTO channel 14 in Oxford) is a service of Public Media Connect, a regional public media partnership with CET in Cincinnati.