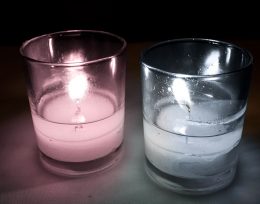 In 2014, 955 infants in Ohio died before their first birthday, according to the Ohio Department of Health. Most infant deaths occurred when babies were born prematurely, were born with a serious birth defect or died from sleep-related causes, including Sudden Infant Death Syndrome (SIDS).
To address infant mortality, the Wright State University Boonshoft School of Medicine Center for Healthy Communities HealthLink and the Ohio Statewide Area Health Education Centers (AHEC) Region IV are sponsoring a seminar, "Infant Mortality in Ohio: The Work Continues."
The seminar will be on Tuesday, Sept. 27, 8:30 a.m. to 12:30 p.m., at the Madison Lakes Learning and Conference Center, 581 Olive Road, in Dayton. Parking is free.
The seminar will provide professionals with information related to infant mortality. Professionals, including social workers, counselors and marriage and family therapists, will be able to use this information to assist clients and their families.
Presenters include Sara Paton, Ph.D., associate professor of population and public health sciences, Boonshoft School of Medicine, and epidemiologist, Public Health – Dayton & Montgomery County; Gina McFarlane-El, CEO, Five Rivers Health Centers, and project director, Five Rivers Healthy Start; Cheryl Scroggins, coordinator, Dayton Council on Health Equity, Public Health – Dayton & Montgomery County; and David S. McKenna, M.D., medical director, Perinatal Intensive Care Unit, Maternal-Fetal Medicine, Miami Valley Hospital, Obstetrics and Gynecology.
Space is limited. There is a $20 nonrefundable registration fee. Registration closes Sept. 13.
To register, go to medicine.wright.edu/healthlink.
For more information, contact Cindy Bradley at 937-775-8248 or lucinda.bradley@wright.edu.
The Center for Healthy Communities HealthLink and AHEC Region IV present the series of continuing education quarterly seminars for health care professionals and interested community members.