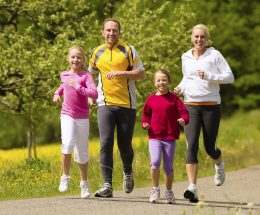 Wright State Physicians will offer an educational session about bariatric surgery, a tool for weight loss and wellness, on Tuesday, Nov. 15, at 7 p.m., in classroom 1 on the second floor of the Wright State Physicians Health Center, 725 University Blvd., on the campus of Wright State University. The session is free and open to the public.
The speaker is Joon Shim, M.D., a fellowship-trained, minimally invasive and bariatric surgeon with Wright State Physicians Surgery. During the educational session, she will review modern bariatric surgery, discuss safety and concerns of current bariatric procedures, discuss long-term outcomes of bariatric procedures, explore the future of bariatric surgery and examine the efficacy of the surgical treatment of obesity.
Shim specializes in general surgery, bariatric surgery, minimally invasive surgery, robotic surgery, reflux, hiatal hernia and endoscopy. She also teaches as an assistant professor of surgery at the Wright State University Boonshoft School of Medicine.
She earned both her medical degree and her master's degree in public health from George Washington University School of Medicine and Health Sciences. She completed her residency in general surgery at the University of Massachusetts and a fellowship in minimally invasive surgery and bariatric surgery at Brown University. She served as an active duty Army surgeon for four years and completed two tours as a combat trauma surgeon for Operation Enduring Freedom in Afghanistan. She was awarded the Army's Meritorious Service Medal.
To register for the session, contact Kayla Mieczkowski at kayla.mieczkowski@wspi.org or 937-208-5439.
Wright State Physicians Inc. includes more than 180 physicians affiliated with the Wright State University Boonshoft School of Medicine. The group provides primary and specialty care in a wide range of specialized diagnostic and treatment services throughout the Dayton region.