A performance by the world-renowned Dayton Contemporary Dance Company and a screening of "Hidden Figures," a film about female African-American mathematicians at NASA, highlight events planned for Black History Month by Wright State University's Bolinga Black Cultural Resources Center.
The February events are designed to raise awareness about black history and culture.
"This is the time to celebrate the contributions that blacks have made to American history in the struggles and sacrifices to achieve freedom and equal justice," said Nycia Lattimore, assistant director of the Bolinga Center. "Through these events, we hope people will better understand that black history is American and everyone's history and remind students, faculty, staff, alumni and visitors to celebrate black history throughout the year."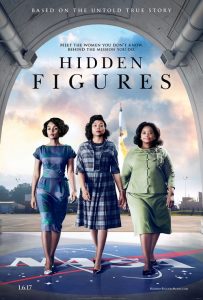 Black History Month traces its origins to Carter Godwin Woodson, who began Negro History Week in February 1926. February was selected because it included the birthdays of Abraham Lincoln, Frederick Douglass and Booker T. Washington, key figures in the history of African Americans. It was expanded from a week to a month in 1976.
Wright State's events begin with an opening ceremony on Wednesday, Feb. 1, from 6 to 8 p.m. in the Millett Hall atrium. It will feature a talk titled "Funny Thing Happened on the Way to Failure" by Robert Owens, an educational consultant and TEDxDayton speaker.
Other events:
Feb. 5: Screening of "Hidden Figures," 2-4:30 p.m. at Regal Cinemas, Beavercreek. Register at orgsync.com/1148/news_posts/197027.
Feb. 6: Panel discussion titled "Wright at the Intersections: Breaking the Pipeline: Addressing the School and Prison Pipeline and Black Girls," 11 a.m. to 1 p.m., Millett Hall atrium.
Feb. 7: Black Art Expo featuring handcrafted student artwork and a special performance by DCDC (noon), 10 a.m. to 2 p.m., Student Union Atrium.
Feb. 7: Mansa Musa Complex, a Black Male Initiative, 6-7:30 p.m., Rathskeller Lounge, Student Union.
Feb. 15: Poetry After Dark with special guest appearance by Sierra Leone, 7-10 p.m., Rathskeller Lounge, Student Union.
Feb. 19: Cooking with the Lattimores, 11:30 a.m. to 2 p.m., Honors Plaza.
Feb. 22: Game Night, 5-7 p.m., Bolinga Center, Millett Hall.