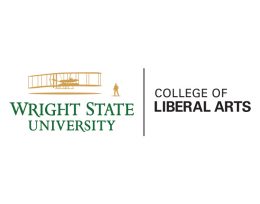 More than 40 participants looking to offer internships to Wright State University students will be represented at the College of Liberal Arts' Internship Partners Expo.
The expo will be held Wednesday, April 12, from 11 a.m. to 2 p.m. in the Millett Hall Atrium.
Participating organizations include corporations, government agencies, nonprofits, museums, media groups, university departments and others.
The expo is organized by the college's Center for Liberal Arts Student Success (CLASS), an innovative and distinctive center that combines academic advising, student engagement, faculty partnerships, retention, comprehensive yet focused career development services and workforce development initiatives into one unit.
Wayne Stark, the CLASS director of workforce development, is the point person for the expo, but wants to recognize others in CLASS who are in support and the liberal arts faculty who over the years have developed strong relationships with most of the participating internship partners.
Stark said the Internship Partners Expo "is a golden opportunity for students to make contact with a wide variety of internship partners, some of them Wright State alumni, that can show them the myriad of ways they can use their degrees, provide opportunities to test-drive professions and engage them in opportunities that may prove to be launching pads for their careers."
Organizations participating in the expo include:
Reynolds and Reynolds, The Event Connection, Montgomery County Juvenile Court, Beavercreek Police Department, Dayton History, Catholic Social Services of the Miami Valley, National Afro-American Museum and Cultural Center, Miamisburg Police Department, 937 Digital, Olde Masters Galleria, WACO Air Museum, Fairborn-Beavercreek Victim Assistance Program, Alzheimer's Association, Montgomery County Children Services, City of Dayton recreation program, Choice One Engineering, CareSource, Enterprise Rent A Car, Victoria's Secret Digital, Dayton Children's Hospital, Montgomery County Adult Probation, YWCA Dayton, WDTN-TV, American Red Cross, City of Kettering Cultural Arts, Epluno, Greater Dayton LGBT Center, Wright State Intercollegiate Athletics, Dayton Ombudsman Office, Cox Media Group, WKEF/WRGT-TV, Homefull and WYSO Public Radio.