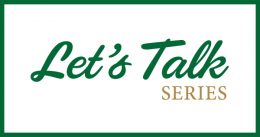 An update on the current state of Wright State University's FY18 budget, future financial projections and information about how and when the state of Ohio identifies a public university for fiscal watch will be the focus of the university's next Let's Talk community forum.
The forum will be held on Wednesday, Jan. 24, from 11:30 a.m. to 1 p.m. in the Apollo Room of the Student Union.
The event is open to the campus community and the public. It will be streamed live for those who cannot attend in person at wright.edu/streaming.
The forum will feature a panel that includes Walt Branson, vice president for finance and operations and chief business officer; Tina Heigel, university controller; and Doug Fecher, chairman of the Wright State Board of Trustees and CEO of the Wright-Patt Credit Union.
Following short presentations from the panel, campus constituents can ask questions and initiate dialogue in a town hall setting. Wright State President Cheryl B. Schrader will moderate the discussion.
The university continues to navigate a budget remediation that has required steep cuts in operating expenditures in an effort to balance expenses with expected revenues and avoid being placed on state fiscal watch. An update on that prospect will be provided in addition to information about the university's current and expected financial health.
Part of Schrader's focus on campus conversation, Let's Talk allows the Wright State community to discuss one issue or theme at the university. The goal of the series is to create a public opportunity for open, informed discussion while providing the community with accurate information and perspective.
Suggestions from the university community for future Let's Talk discussion are welcome and can be made on the Office of the President's webpage.