Excerpt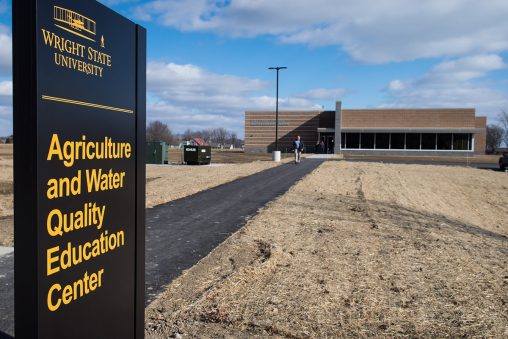 Agriculture and Water Quality are two separate programs at Wright State University's Lake Campus, but a new facility aims to show them how their research works together.
After 18 months of work, Lake Campus is finally ready to open their new Agriculture and Water Quality Education Center. The new facility will open doors for a more hands-on approach to learning.
"This'll help not only increase enrollment, but diversify the classes that we're teaching, improve the quality and techniques that we're using to teach," says Greg Homan, Professor of Agriculture and Organizational Leadership at Wright State Lake Campus. "It can allow us to do more research in agriculture and better serve our community."
The education research center will help bridge the gap between managing agriculture and its effect on water quality. And, the Lake Campus is really the perfect spot for it.
"There is a lake right there, and not only just a lake, it's Grand Lake St. Marys which unfortunately over the last 10 to 20 years has become the focal point politically, academically, and socially for cultural eutrophication and elevated nutrient runoff from agricultural settings," says Associate Professor of Biology Stephen Jacquemin.
The school hopes that their research will reach beyond just that of the student body.
"We also do have a large commons area that will accommodate up to about a hundred participants so we're excited that hopefully this will become a hub for conversations on a larger scale here in the community," says Gretchen Rentz, Coordinator for Development and Community Relations at Wright State Lake Campus.
Classes will start meeting in the new facility on February 5th.
View the original post at hometownstations.com