Excerpt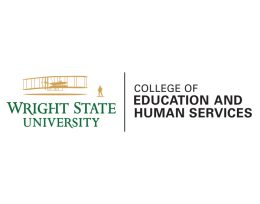 Wright State University will begin offering a bachelor's degree program at a Dayton-area community college.
Edison State Community College students will soon be able to earn a bachelor's degree in organizational leadership without leaving the school's main campus in Piqua. The degree offering was made possible by a newly signed articulation agreement between the two colleges.
Edison State students will meet once per week and receive their instruction from Wright State professors via an interactive video distance-learning system, according to WSU. The program will be offered starting this fall and students can complete the degree in 16 months, depending upon the number of transferred credits they have earned.
"It is a wonderful opportunity for students to stay close to home and develop their leadership skills in preparation for many different career paths," said Chris Spradlin, Edison State provost.
To enter the Wright State program, Edison State students must first complete an associate of arts or associate of science degree. Students can also qualify for the program by completing 60 or more semester credit hours, earning a cumulative minimum GPA of 2.0 or higher and completing Ohio Transfer Module Math, according to Wright State.
The two colleges will host an informational meeting on the degree at 5:30 p.m. on April 30.
"This new agreement with Edison State Community College is an innovative approach that meets the needs of more students while providing them with an excellent education from our outstanding organizational leadership faculty," said Wright State provost Tom Sudkamp.
View the original post at daytondailynews.com