Guest column by Wright State University President Cheryl B. Schrader
A recent statewide poll of likely voters affirmed that a large majority of Ohioans recognize and appreciate the high-impact, high-value benefits of our state's system of public universities. Commissioned by the Inter-University Council of Ohio, the poll revealed strong statewide support for Ohio's four-year public universities, despite highly publicized concerns about the cost of a college degree.
Missing from the Ohio survey results was any significant measure of the negativity directed at universities nationwide in recent years. To the contrary, Ohioans seem inclined to embrace their public universities.
Perhaps more interesting and insightful was the aspirational tone of many of the responses. For example:
Eighty-nine percent of Ohioans want their own children or grandchildren to go to college.
Eighty-seven percent say it's important for Ohio to have a top-rate university system – and 82 percent say the quality of education at Ohio's public universities is as good as, or better than, the quality of others nationally.
Eighty-five percent agree that a four-year degree from a public university in Ohio prepares students for a good job in today's economy.
Eighty-seven percent think university research creates inventions, products and technologies that improve our quality of life.
In other words, Ohioans aspire for themselves, their families, their state and the world. Our public universities play a big role in fulfilling those aspirations.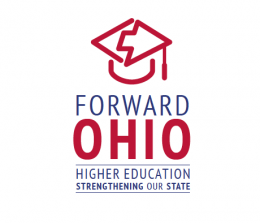 Informed by the poll results, Ohio's 14 public universities are launching a statewide communication campaign called Forward Ohio. The purpose of the campaign is to raise public awareness of the value of public higher education – and especially, the many ways our universities are helping to move Ohio forward.
The value of public higher education in Ohio can be expressed in terms of five high-impact commitments that create enormous value.
We help Ohioans prosper. In today's economy, a university degree will help you secure your first career opportunity, advance in your current career, or transition to a new one.
We develop Ohio's workforce. States with more-educated workforces are better positioned to attract business investment and job creation.
We spur Ohio's economy. University R&D, technology transfer and commercialization activities, along with a culture of entrepreneurship on university campuses, help drive Ohio's innovation economy.
We tackle society's toughest issues. Basic university research improves our lives and the world.
And we work to keep college affordable. Our universities are adopting new measures and programs to reduce student debt, increase degree completion and quicken the time it takes to earn a degree.
The human impact of these commitments is substantial.
Wright State has been committed to providing access to high-quality, four-year education for 50 years. Essential to that effort has been maintaining the high quality of programs the university offers at an affordable price.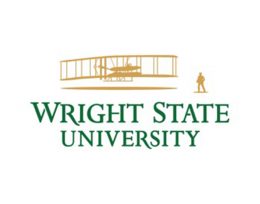 In February, Wright State University proudly announced it was adopting the Wright Guarantee Tuition Program that locks in the same annual cost of tuition, housing and dining over a four-year college career for newly admitted, degree-seeking undergraduate students who are Ohio residents. The program is poised to enhance degree progress, increase graduation and retention rates and make budget planning for a college education more predictable.
A textbook savings pilot project is also reducing expenses for students at Wright State. Students who participated in the Inclusive Courseware project during the spring semester saw the cost of their textbooks and/or online access content dramatically reduced, saving more than $56,000, with an average savings of 40 percent. Estimates for an expanded pilot scheduled to begin in the fall semester involving 40 courses are for a savings of about $300,000 for courses utilizing printed textbooks and $110,000 for courses utilizing e-books.
The presidents of Ohio's public universities invite you to visit the Forward Ohio campaign website, forwardohio.org. You'll find additional highlights from the public opinion poll, facts about higher education, and inspiring stories of personal growth, invention, creativity and collaboration.
High impact, high value. That's where the return on investment begins for consumers of public higher education.
This guest column ran in the Dayton Daily News Friday, May 18, on page A13.