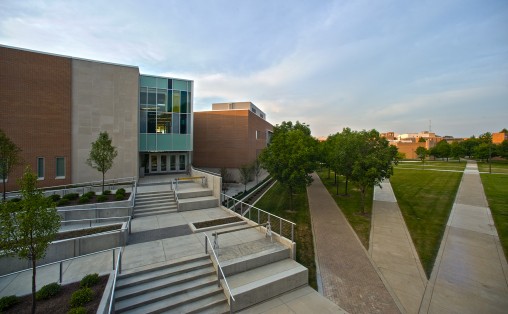 Enrollment Management, the University Center for International Education, the University Registrar and the former University College will begin operating as a single unit designated as the Division of Student Success.
The division will be overseen by Paul Carney of Enrollment Management, who will report to Provost Susan Edwards. The first leadership meeting of the new division was Nov. 30.
Previously, all four units were freestanding, with each reporting separately to Edwards. Enrollment Management under Carney oversees Admissions, Financial Aid and RaiderConnect. The University Center for International Education is led by William Holmes, the University Registrar by Amanda Steele-Middleton and University College by Tim Littell.
The new model will not change the duties of those affected nor result in any reorganization of the individual units.
Carney said the new Division of Student Success will result in increased collaboration among the units and a closer relationship that enables the university to better meet the needs of our students.
"We're getting like-minded people together to talk about our No. 1 goal — student success," he said. "I'm very excited about the opportunity. I think it will be a great experience for everyone."
Carney, a highly experienced specialist in enrollment management, was selected to oversee enrollment management at Wright State on an interim basis. He has served in high administrative positions at the University of Dallas, the University of Notre Dame and Oklahoma State University.