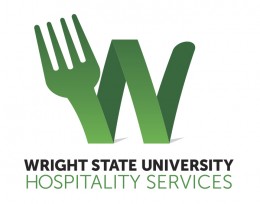 Students can sample food and beverage offered by on-campus dining locations during a Vendor Fair on Thursday, Jan. 24, from 11 a.m. to 1 p.m. in the Student Union's Hearth Lounge.
Samples will be available from Pepsi, Young's Jersey Dairy, Sushi Do, Savoy and Frito Lay, among others.
The fair is one of several promotions offered by Chartwells beginning the week of Jan. 22.
Beginning Jan. 22, students can get one free refill on fountain beverages every day after 5 p.m. in The Hangar.
The Union Market will offer 10 percent off from 8 to 10:20 a.m. for patrons who wear Wright State apparel.
Popcorn, hot chocolate, cookies, brownies and coffee will be provided during Love, Chartwells events Monday–Thursday. Locations and times will be announced on Hospitality Services' Twitter, Facebook and Instagram accounts daily Mondays through Thursdays.
Chartwells also plans to hold several Executive Chef events offering samples and how-to seminars. Dates and times will be announced soon.