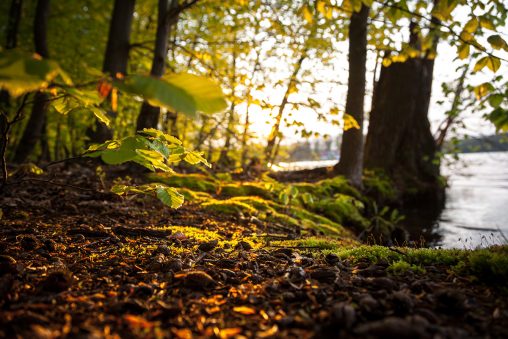 The Remen Institute for the Study of Health and Illness (RISHI) at the Wright State University Boonshoft School of Medicine in collaboration with the Osher Center for Integrative Medicine at University of Washington School of Medicine will host a clinician well-being retreat for physicians, nurses, medical residents and health care clinicians on Oct. 18-19.
The workshop is one of many provided by the institute to foster and enhance resiliency among health care professionals.
The Wounded Healer: Exploring Compassion and Empathy for Self and Others in Health Care will be offered at Cedarbrook Lodge, 18525 36th Avenue, South Seattle, Washington 98188. It begins at 9 a.m. on Friday, Oct. 18, and ends at 4:30 p.m. on Saturday, Oct.19.
The retreat will draw on the award-winning discovery model methods of RISHI's national and international educational programs. It offers participants the opportunity to discover the power of meaning and transform the experience of their daily work, revitalizing their commitment and reinvigorating their service intention.
Retreat sessions and activities include: exploring the wounded healer archetype; breaking the silence on errors in medicine: Second Victim Syndrome; "Impact of Imposter Syndrome on Clinician Well-Being"; nurturing clinician resiliency; personal reflection, storytelling, journaling and more.
The retreat presenters include: Evangeline Andarsio, M.D., clinical professor of obstetrics and gynecology and director of RISHI; Rianna Lloyd, DNP, director of the Power of Nursing; Cynthia Kreger, M.D., professor, Clinical Internal Medicine, Division of General Internal Medicine, The Ohio State University Wexner Medical Center; and Lu Marchand, M.D., executive director of the Osher Center for Integrative Medicine at University of Washington School of Medicine.
Using reflection, poetry, symbolism, narrative, art, journaling, generous listening and small-group sharing, participants will revisit their original calling; discover the personal meaning hidden in their daily routines; and learn self-help methods to reclaim and sustain passion for their profession.
"It is our woundedness that teaches us to be gentle with the wounds of others, to trust the natural and mysterious process of healing and to develop an innate compassion and empathy for others, so that those in pain are not alone when they are with us, and know that they are safe with us," Remen said. "Our wounds do not diminish us, they make us trustworthy."
For more information on the workshop, visit the RISHI website. Registration also may be submitted online. The deadline to register is Oct. 1.