Excerpt
Wright State's Applied Research Corp. is leading a $49 million effort to strengthen the Air Force's ties to business and universities while finding future problem-solvers.
WSARC has been selected to lead a "bold, first-of-its-kind" U.S. Air Force Academic Partnership and Engagement Experiment — dubbed "APEX" — program to boost Air Force partnerships with academia, the institution said in a release.
"A big part of it is collaboration and education and connecting people together who don't normally get connected," Dennis Andersh, president and chief executive of WSARC, said in an interview.
WSARC will be the lead agency assisting the Air Force in that process, Andersh said.
The work "will be countrywide," he said. "We'll start in smaller regions to begin with. But eventually it will be across the country."
The idea is to accelerate technology transfer from universities to industry and the Air Force.
"They're looking for ingenuity, new technologies, but they're also looking for the workforce and the workforce employees," Andersh said. "This is a way of trying to attract new talent."
The five-year project will focus on "enhancing academic engagement nationwide in support of the Air Force Small Business program, national defense strategy and the Air Force's 2030 strategy," a WSARC announcement said.
Focusing initially on the Air Force's Small Business Innovative Research and Small Business Technology Transition Research programs, APEX is meant to "improve the connections between the Air Force, academia, and industry across the United States," the research corporation said.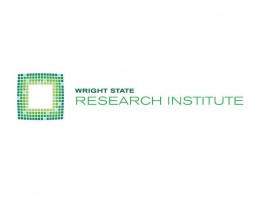 "Importantly, the APEX project focuses specifically on growing the Air Force's technological defense capabilities in partnership with academia," said Bill Harrison the Air Force Research Laboratory small business director. AFRL is based at Wright-Patterson Air Force Base.
The corporation and other partners around the country will receive the money. The money will seed teams to work together on various projects.
The work won't be entirely new, Andersh said. "We're building off what we've been doing in Ohio for the past five years."
The Ohio Federal Research Network has been funded by state government in that time. The focus of that effort was very similar — to better connect Ohio academic institutions, public and private, to industry and federal centers across Ohio, including AFRL, NASA and others.
The goal was the same: Find technology solutions quickly, bring new ideas to federal offices and produce the "workforce for the future."
View the entire original story at daytondailynews.com