From muscle diseases to high blood pressure to phone addiction, Wright State University faculty and students have pursued important research endeavors. Here are some of the top research stories that appeared in the Newsroom in 2019:
Mark Rich and Andrew Voss awarded $2.7 million in federal grants to study muscle disease
Finding new treatments for people who suffer temporary paralysis and other muscle diseases is the hope of Wright State University researchers who have been awarded $2.7 million in federal grant money to study electrical signaling in the body.
"I think new treatments for these patients is a likely outcome," said Mark Rich, professor of neurology in the Boonshoft School of Medicine and professor of neuroscience, cell biology and physiology in the College of Science and Mathematics. "But there is also a possibility we'll figure things out that have a wider implication."
Rich and Andrew Voss, associate professor of biological sciences, have been awarded a five-year grant from the National Institute of Arthritis and Musculoskeletal and Skin Diseases and some additional funding from the Muscular Dystrophy Association. Their research project is titled "Novel Approaches to Therapy of Muscle Ion Channelopathies." Read more
Renal physiologist Clintoria Williams links high blood pressure with zinc deficiency
Renal physiologist Clintoria Williams made national and international headlines when her research linking zinc deficiency to high blood pressure was published by the American Journal of Physiology.
Publication of the Williams-led research led to online articles by Science Daily, Medical News Today, Cardiovascular Business, The Health Site and other media outlets.
"My goal right now is to bring awareness that zinc deficiency can contribute to high blood pressure and should be monitored," said Williams, an assistant professor in the Boonshoft School of Medicine and the College of Science and Mathematics as well as director of the Small Animal Physiology (SAP) Core. Read more
Sexual harassment research by Rachel Sturm featured in Harvard Business Review
The prestigious Harvard Business Review has highlighted a study by Rachel Sturm, associate professor of management at Wright State University, and her co-researchers on sexual harassment in workplaces around the country.
An account of the study appears in the September-October issue of the magazine's IdeaWatch, a section that features important, cutting-edge research. "The impact of it was huge. We had a firestorm response," said Sturm. "We were contacted by news media from around the world."
Sturm's 2018 survey on attitudes toward workplace sexual harassment came in the wake of the #MeToo movement. Read more
Grad student Sarah Fryman presents smartphone addiction research at a national seminar
When Sarah Fryman, who is pursuing her Master of Public Health at Wright State, does her homework, she has to hide her smartphone in the other room.
The technology has grown into a siren's song of temptation, with Facebook, Instagram, YouTube, Snapchat, emails, texts and other distractions. Fryman finds its mere presence makes it hard to study. "A lot of people are addicted to their cellphones," she said. "How has it come to this?"
That question prompted Fryman to do a research project as a biology undergraduate on cellphone addiction. She presented a poster on her findings at the Association of Psychological Science symposium in Washington, D.C., in May.
Fryman's research suggests that nomophobia — or one's fear of not being able to use their smartphone — can be magnified by personality traits. It concludes that cellphone addiction should be further studied among a larger population, especially among women and people with social anxiety. Read more
Grad student Angela Reichelderfer creates historical dressmaking exhibit
She's known as the Merry Dressmaker. Wright State University humanities graduate student Angela Reichelderfer designed and created seven historical dresses as part of her master's thesis project and art exhibit.
It was a dazzling display of fabrics, frills, flounces and ruffles — ranging from an electric blue gown with a butterfly train from the Early Bustle Era to a tangerine-colored dress from the Natural Form Age.
The exhibit, which looked like a high fashion show frozen in time, was displayed at the Robert and Elaine Stein Galleries in the Creative Arts Center. Read more
Gokce Ergun works to educate the community about Fetal Alcohol Spectrum Disorders
She calls Fetal Alcohol Spectrum Disorders (FASD) the "hidden disability" because they are prevalent but difficult to diagnose. And most people don't know much about them.
But Gokce Ergun, a licensed clinical psychologist and associate professor in the Wright State University School of Professional Psychology, is working to change all that.
Ergun has received funding from the Ohio Department of Mental Health and Addiction Services to educate the community about the disorders and conduct training in prevention, diagnosis and referral for treatment. She also won a state award for raising awareness of FASD.
"Fetal Alcohol Spectrum is the No. 1 preventable cause of intellectual disability," said Ergun. Read more
Toxicology researcher Michael Kemp awarded up to $1.48 million to study DNA damage
How an enzyme in the body helps cells respond to DNA damage that can give rise to cancer is the focus of research at Wright State University that received federal funding of up to $1.48 million.
Michael Kemp, research assistant professor in the Department of Pharmacology and Toxicology in the Wright State Boonshoft School of Medicine, was awarded the grant from the National Institute of General Medical Sciences, which is part of the National Institutes of Health.
"Ultimately, the research might be useful for improving cancer therapies and also preventing cancer development in the first place," said Kemp. Read more
Wright State Applied Research Corporation chosen to lead $49 million Air Force science and technology initiative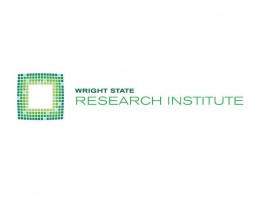 Wright State Applied Research Corporation has been selected to lead a bold, first-of-its-kind U.S. Air Force Academic Partnership and Engagement Experiment (APEX) program to enhance Air Force partnerships with academia.
The five-year, $49 million APEX project will focus on enhancing academic engagement nationwide in support of the Air Force Small Business program, National Defense Strategy and the Air Force's 2030 Strategy. APEX will improve the connections between the Air Force, academia and industry across the United States to result in a major leap forward for Air Force defense technology development.
Wright State will play a key role in employing advanced machine learning and data science to identify scientists and scientific communities around the country whose work can be developed for Air Force use. Read more
Corey Seemiller authors new book on Generation Z
When we weren't looking, Generation Z grew up. Overshadowed by the Millennials, members of the younger Generation Z quietly made their way through the pipeline to the point where they now represent Americans from the third grade through college and into graduate school or taking their place in the workforce. They are poised to make their mark on society and the world.
Corey Seemiller, associate professor of leadership studies in education and organizations at Wright State University, and Meghan Grace, a graduate student at Vanderbilt University, have thrown the spotlight on this group of Americans with their new book "Generation Z: A Century in the Making." Read more
Grad student Cassandra Clouse shines at a national military conference with her virtual reality research
It is research that holds promise to change the way virtual reality environments are designed to help people with post-traumatic stress disorder.
And that research by Wright State University Ph.D. engineering student Cassandra Clouse received some high-profile attention at the Department of Defense's premier scientific meeting.
Clouse was one of 300 out of more than 2,000 researchers selected to present at the Military Health System Research Symposium in Kissimmee, Florida. Read more