Excerpt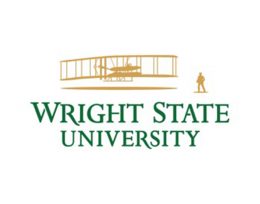 One of the largest universities in Dayton now has more funding to assist students who wish to pursue careers in engineering and computer science.
Wright State University announced Thursday it recently liquidated a trust valued at nearly $2.5 million to provide scholarships for students in the College of Engineering and Computer Science.
"This is a significant contribution toward increasing student retention and success," said Brian Rigling, dean of the College of Engineering and Computer Science, in a release.
Wright State received the trust in May 2017 from the estate of Klaus and Anna Otten — a late Xenia couple who immigrated to the U.S. from Europe after World War II. Klaus Otten spent much of his career in Dayton, working at both Wright-Patterson Air Force Base and NCR Corp. in the mid-20th century. Anna Otten was passionate about higher education, having spent several years teaching German and French at Antioch College in Yellow Spring.
"We are incredibly grateful to members of the community like Klaus and Anna Otten who recognize the importance of higher education and understand the value of Wright State University to our region," said Sue Edwards, president of Wright State. "This generous gift from the Otten family will greatly enhance our ability to educate the workforce of tomorrow."
Klaus began making cash contributions to the university several years ago to fund scholarships in memory of his wife. Today, the Anna Otten Fund is one of several active scholarships at Wright State University. The fund supports students who exhibit "skill, dedication and leadership" toward a career in engineering or computer science.
Eligible recipients must be enrolled in the College of Engineering and Computer Science, have a GPA of 3.0 or above and have already completed at least two years of their degree program. The award will be for two years, provided the recipient continues to meet requirements.
Awardees must also craft a personal leadership development plan to help them identify, define and establish concrete leadership goals.
Wright State has several scholarship funds and initiatives in the works. The university's foundation has distributed more than $51 million in scholarships and established more than 800 funds over the last five decades. Wright State was also among five universities that received a combined $2 million in scholarship funding from the state of Ohio in October.
View the original story at bizjournals.com