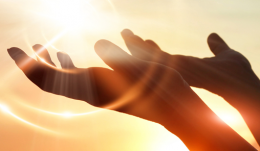 Suicide is the 10th leading cause of death in the United States with nearly 50,000 lives lost annually. Rates have increased over 30% in the last 20 years, affecting all walks of life. This includes children, military, minorities, seniors and the LGBTQ community.
To help bring attention to the issue and to more fully understand the scope of the problem, the 12th annual Wright State University Medical-Spirituality Conference will focus on the topic of suicide. The conference will be held Thursday, April 16, from 8:45 a.m. to 4:45 p.m., at the Sinclair Conference Center, Building 12, 444 W. Third St., Dayton, OH 45402.
The conference is for practicing physicians, nurses, health care providers and others in the religious community. It also is open to the public.
This year's conference will explore the challenges and opportunities with a panel of experts. There are three keynote speakers: Christine Moutier, who is chief medical officer for the American Foundation for Suicide Prevention; Michael Weinstein, a trauma surgeon who will share his personal story; and Victor Armstrong, a social worker who will talk about suicide in the African American community.
During the conference, participants also will be able to visit and network in an exhibit area with representatives from community organizations. There will be several breakout sessions led by experts in the field:
Mindfulness for Health Care Professionals: Why we should pay attention – Michael Weinstein, M.D., trauma surgeon.
Postvention – Christine Moutier, M.D., chief medical officer for American Foundation for Suicide Prevention; and Victor Armstrong, vice president for behavioral health at Atrium Health.
Soul Shop – Michelle Snyder, director of Soul Shop.
Suicide prevention among children and teens – Kelly Blankenship, D.O., chief of psychiatry at Dayton Children's Hospital.
Suicide and LGBTQ populations – Bill Hesse, Ohio area director of the American Foundation for Suicide Prevention.
The event will support the Healer's Art Fund at the Wright State University Boonshoft School of Medicine. The Healer's Art Fund was created to help address an emerging crisis in health care: the growing loss of meaning and commitment experienced by physicians nationwide under the stresses of today's health care system.
Through the Healer's Art Fund, the Boonshoft School of Medicine helps both students and practicing physicians develop the capacity to find lifelong meaning in the medical profession. The medical school is educating tomorrow's physicians through its Healer's Art Course and is sustaining today's physicians through its annual Medical-Spirituality Conference.
If participants register by March 16, the conference cost is $150 for physicians; $75 for nurses, counselors, social workers and other health professionals; $75 for general admission; $65 for seniors; $35 for students; and $35 for medical residents. There is no cost for medical students.
To register for the conference, go to medicine.wright.edu/med-spirit. For more information, contact Nicki Crellin at nicki.crellin@wright.edu or 937-245-7634.
The conference is sponsored by the Wright State University Boonshoft School of Medicine, Ohio's Hospice of Dayton and Premier Health.