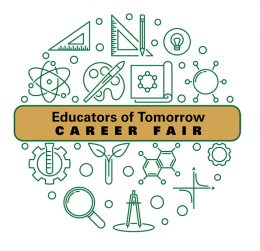 Students and alumni from Wright State University and three other sponsoring universities will have a chance to submit their resumes to the applicant pool at a variety of schools for Pre-K through 12th-grade teaching and other professional opportunities as part of an online career fair.
The Educators of Tomorrow Virtual Career Fair will be held May 4 to May 12. Students from Wright State, Cedarville, Central State and Wittenberg are eligible to participate inside Handshake.
Starting May 4 and continuing until 11:59 p.m. May 12, students and alumni can review Educators of Tomorrow job postings for current and anticipated openings and submit resumes. Faculty and staff are urged to encourage students to take part.