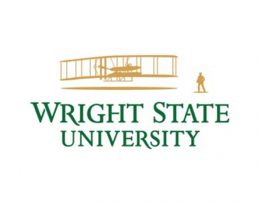 Wright State University will hold a series of online forums on inclusive excellence and racial inequality on campus, in the region and nationally.
The forums are open to Wright State students, faculty, and staff. LaTrelle Jackson, interim dean of the School of Professional Psychology, will moderate the discussion.
Through reflective discussion, Jackson said, forum participants can become more knowledgeable about recent racial injustices and the impact they have on everyone.
"While people may experience these social problems differently, we all can contribute to the solution," she said.
The diversity-focused forums are intended to provide safe spaces where participants can examine their beliefs, explore different perspectives and engage in meaningful dialogue. The purpose is to have conversations that promote understanding, compassion and mutual awareness.
Each forum is limited to 50 participants. Registration is required. The forums will take place on Zoom on:
Thursday, July 16, from 2 to 3:30 p.m. Register for the forum.
Thursday, July 30, from 2 to 3:30 p.m. Register for the forum.
The forums will feature four facilitated breakout discussions:
Discussion for Black identified participants: A safe space for Black identifying participants to share experiences and thoughts on racial inequality both locally and nationally.
Discussion on White privilege and White fragility: A space to better understand and discuss White privilege and White fragility and its impact on racial inequality.
Discussion on activism: A space to discuss and learn about constructive initiatives and action to effect change.
Discussion on allyship: A space to learn and discuss skills for supporting underrepresented populations.