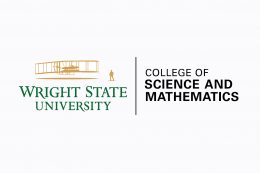 CANARY Consulting has a thing for finance and statistics students from Wright State University.
A Wright State student and two recent graduates recently landed jobs as analysts at the Dayton actuarial consulting firm.
"We have come to trust Wright State University students and alumni for their accuracy and professionalism, which in turn allows our firm to assign them high-profile projects," said Iman Dobouni, training and development manager at CANARY. "In terms of technical expertise, we look for students that have a proven track record of solving complex problems."
The three new employees are:
CANARY works with insurance startups and innovation centers in all aspects and in every stage of the insurance product design process.
"CANARY attracts and retains top-quality talent and sustains a dedicated workforce, harnessing a diversity of perspectives, experience and skills to solve complex challenges," said Kyle Babirad, president and owner.
Ayşe Şahin, professor and chair of Wright State's Department of Mathematics and Statistics, said the university strives to ensure that the education and skills provided to students are relevant to market demand.
"There is no bigger compliment to us than having our industry partners like CANARY, which needs versatility, breadth and entrepreneurial skills in their employees, speak highly of our students and alumni," said Şahin. "We would like to expand our local partnerships to include other companies who share our values and vision and to serve professionals who don't need a degree but are considering more quantitative careers and want to expand their technical expertise."
Actuarial science is the study of uncertainty and risk. Graduates of actuarial science are especially popular with insurance companies and are in demand anywhere risk is evaluated and quantified.
Julan Al-Yassin, instructor and director of the Actuarial Science Program, said Wright State is an excellent and affordable option for both traditional undergraduates and non-degree seeking adults.
"We continue to improve and expand our program offerings," she said. "In addition to new courses focusing on computational mathematics, our newly expanded Actuarial Science Program has recently joined Ohio State and Otterbein as one of only three programs in southwest Ohio and Kentucky to be recognized by the Society of Actuaries as an Advanced Curriculum tier program."