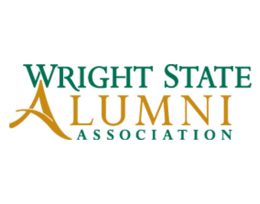 Wright State University alumni are making personal wellness calls to older Raiders, connecting with those who may be experiencing social isolation or loneliness because of the coronavirus pandemic.
Organized by the Office of Alumni Relations, the Raider Strong Outreach program offers "a caring ear to a particularly vulnerable group during the pandemic: older alumni living alone," said Bing Bingham, alumni relationship specialist.
Volunteers call the older alumni to check in on how they are doing and talk about shared Wright State experiences.
"Even though these are very simple wellness calls, they could make all the difference to an isolated alumnus' mental health," Bingham said.
Volunteers are provided a script and a list of 10 alumni to contact. A dozen alumni have volunteered in the outreach effort so far.
More volunteers, however, are needed to make more wellness calls. Alumni can volunteer to make calls on the Alumni Association's VolunteerHub page.
"We've identified around 600 total names to call, so there's still plenty of spots left for alumni to sign up," Bingham said.
Several Wright State staff members and alumni said they volunteered because they wanted to help others who may feel isolated.
Paige Smith, who earned a bachelor's degree in marketing from Wright State and is now admissions event manager at the university, said she understands how lonely and overwhelming the pandemic has been for most people.
"The big missing piece is a connection with others, especially the older population that have even more restrictions and are feeling the effects of COVID more than the rest of us," Smith said. "It always feels nice to connect with someone new."
In one notable call, Smith said, an alumna told her that "knowing people care, even someone she had never met, meant a lot to her. She said she expected for her Wright State connections to fall off as she got older, but it was great to know that her Raider family had not forgotten about her."
Kurt Holden, interim director of public safety, said he volunteered because personal connections have been impacted by COVID-19.
"Many people have not been able to go to lunch with that friend, visit that colleague or even high-five someone for a good job," said Holden, who earned a bachelor's degree in organizational leadership and a master's degree in leadership development from Wright State.
One alumnus told Holden that they cannot wait to go to a basketball game, while Holden responded that he was ready to watch the Wright State baseball team play again.
"The experience told me that connection is everything and a simple phone call can show that we are in this together and we will get through this together because we are Raider Strong," Holden said.
This is not the first time the Office of Alumni Affairs has organized this kind of outreach effort. Last year, the office partnered with Undergraduate Admissions to recruit alumni to call high school students who had been admitted to Wright State but had not yet enrolled.
"These calling opportunities we've been providing have really been a safe and effective way to engage our volunteers throughout the pandemic," Bingham said.