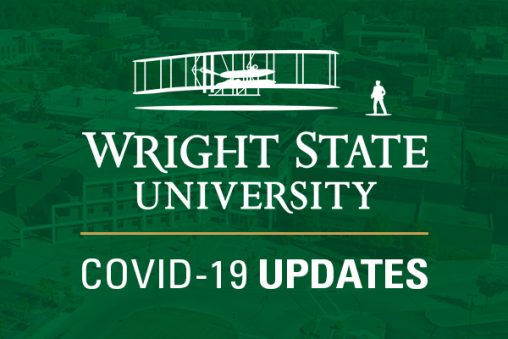 Interested Wright State University students may now receive free COVID-19 vaccinations through Student Health Services and Wright State Physicians.
Students ages 18 and older may schedule their appointment through the Wright State Physicians patient portal or by calling 937-245-7200.
Student-only vaccine clinics are held at the Wright State Physicians Health Center at 725 University Boulevard, by appointment only.
Wright State has received a small supply of Johnson & Johnson's one-dose vaccine and will begin administering shots weekly to Wright State students on April 8.
The student vaccination program is part of the state of Ohio's effort to provide COVID-19 vaccine to college students before the end of the Spring Semester.
Weekly vaccination clinic
Wright State Physicians is also offering a limited number of Moderna COVID-19 vaccinations at a weekly clinic, by appointment only.
Appointments for the Wright State Physicians clinic can be scheduled by completing the Wright State Physicians online form or by calling 937-245-7200.
Wright State Physicians vaccine clinics are held at 2455 Executive Park Boulevard, by appointment only.
Beginning April 12, vaccine providers may reserve up to 25% of their weekly allotment for partner employers. At that time, Wright State Physicians plans to reserve this amount for Wright State employees.
While the state has expanded vaccine eligibility to include Ohioans age 16 and older, individuals ages 16 and 17 are only eligible for the Pfizer vaccine and Wright State Physicians currently provides the Moderna vaccine.
For more information, visit wrightstatephysicians.org or call 937-245-7200.