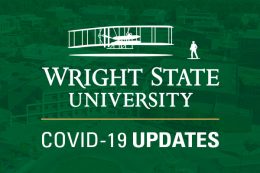 Wright State University is now offering the COVID-19 vaccine to students at on-campus clinics.
Wright State held its first on-campus vaccination clinic for students Thursday. The university plans to offer these clinics twice a week for at least the next three weeks, vaccinating around 60 students per day with the Johnson & Johnson COVID-19 vaccine, according to Genessa Merritt, student health services director.
Appointments for the first clinic filled up quickly, Merritt said.
"I chose to get the vaccine because my husband was recently diagnosed with cancer and going through chemo, and I wanted to make sure he was safe and protected," said Emily Chriswell, a doctoral student.