Excerpt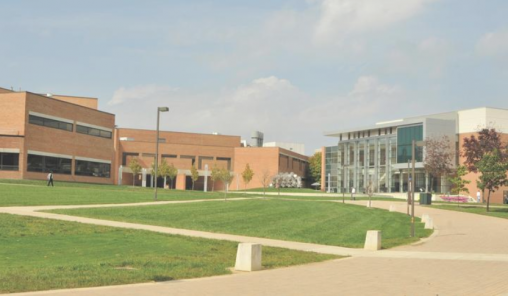 One of Dayton's largest universities has received a five-year federal grant for research that could aid development of an "uber-sunscreen" for people with sensitivity to sunlight.
Wright State University was approved March 26 for nearly $1.7 million in funding from the National Institutes of Health. The grant, to be awarded in installments of $337,500 through 2026, will support academic research to understand the effects of UVB radiation on the human body.
The grant was awarded to Jeffrey Travers, professor and chair of the Department of Pharmacology and Toxicology; and Yanfang Chen, professor of pharmacology and toxicology.
"We are particularly interested in photosensitivity — how some people have exaggerated responses to sunlight," Travers said Tuesday in a release. "One of the areas involves clinically testing a drug to see if it can block these exaggerated effects."
Specifically, the research will explore the effects of localized UVB treatment to epidermal skin. Previous research conducted by Travers and Chen has indicated that UVB exposure can cause the body to release microvesicle particles — small, membrane-bound vesicles released from cells in response to various stressors.
The results of that research will guide the latest study, which aims to explore whether localized UVB treatment on sun-sensitive patients will result in increased microvesicles, and whether topical application of a microvesicle blocking agent affects their UVB responses.
According to Travers, he and Chen have found a drug that can block the microvesicle particles and abnormal UVB responses in cells if administered topically as a cream.
"Hence, we could end up with an 'uber-sunscreen' that would be useful for those with sun sensitivity," Travers said.
Eight dermatologists and rheumatologists in the area have agreed to send their patients with clinical sun sensitivity to be tested by WSU researchers, the university said.
Other WSU researchers collaborating in the study include:
David Cool, professor of pharmacology and toxicology;
Catherine Sherwin, professor of pediatrics
Lea Christian, a graduate pharmacology and toxicology student;
Danielle Corbin, a dual-degree M.D.-M.S. student;
Michael Johnson, professor and chair of the Department of Orthopaedic and Plastic Surgery
Clinical dermatologists Craig Rohan and Julian Trevino are also involved in the human studies being conducted at the Wright State Physicians Pharmacology Translational Unit. Madhavi Kadakia, associate dean for research and chair of the Department of Biochemistry and Molecular Biology, assisted in the proposal and is involved in oversight of the project.
All told, the grant will support about $1.1 million in direct costs and nearly $600,000 in indirect costs. The research project began April 1 and should be complete by Jan. 31, 2026.
The latest NIH grant is among the largest awarded to WSU so far in 2021. In March, the university received a three-year, $450,000 grant to accelerate research related to amyotrophic lateral sclerosis (ALS), a neurodegenerative disease colloquially known as Lou Gehrig's Disease.
Founded in 1967, Wright State University is the third-largest postsecondary institution in the Dayton region, according to DBJ research. The university operates its main campus in Fairborn near Wright-Patterson Air Force Base, as well as a regional campus in Celina.
View the original story at bizjournals.com