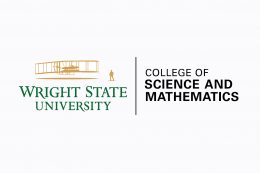 Two graduate chemistry students at Wright State University, who are conducting water quality research to help protect Wilmington's drinking water sources, have been named WestRock Scholars for 2021.
WestRock, formerly MeadWestvaco, created a research fund in 2020 to support research in sustainability science by Wright State students.
Clara Leedy is examining water quality in Lytle Creek, Indian Run and Cowan Creek. Morgan Grunden is measuring water quality and phosphorus in sediments along Caesar Creek and Anderson Fork that flow into Caesar Creek Lake.
Lytle Creek flows through Wilmington. Caesar Creek Lake, Indian Run and Cowan Creek are the direct sources of Wilmington drinking water.
The results of the students' work will be published in their master's theses and water quality journals.
Leedy and Grunden are students of Audrey McGowin, professor and interim chair of the Department of Chemistry.
"This is the third year that water quality data has been collected for Caesar Creek Lake and the fourth year for Lytle Creek," said McGowin.
The student research team collaborates with Travis Luncan, Wilmington's water protection coordinator.
"The collaboration with Wright State University provides the city with added expertise, advanced testing capabilities and important data while providing graduate students with real-world research experience," said Luncan.
Previous research on stream quality by McGowin's research team was funded through Sture Fred Anliot grants and the Clinton County Streamkeepers.
For more information contact McGowin at audrey.mcgowin@wright.edu.