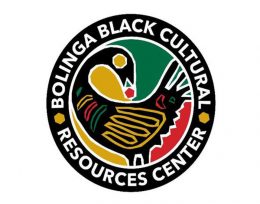 Just over a year since George Floyd was murdered, the Bolinga Black Cultural Resources Center will host a virtual panel discussion on the continued struggle for justice and equity.
Beyond the Verdict: Where Do We Go from Here? will take place on Thursday, May 27, from 6 to 7:15 p.m. on Webex. Event details are available on the university calendar.
On April 20, 2021, former Minneapolis police officer Derek Chauvin was convicted of murdering Floyd on May 25, 2020. Floyd's death sparked protests against police brutality and systemic racism throughout the United States and around the world.
The Bolinga Center organized the panel to discuss the significance of Chauvin's conviction and how we as a society achieve more than a guilty verdict.
The discussion will be moderated by Quatez Scott, intercultural specialist for the Bolinga Black Cultural Resources Center. He said he hopes the event will include a discussion on "how we, as a campus community, continue striving toward justice and equity."
The event was organized to acknowledge Floyd's murder and "keep discussions and actions of racial justice and police brutality in America moving forward 'beyond the verdict,'" Scott said.
Scott noted that in his most recent book, "Long Time Coming," Michael Eric Dyson, an author and scholar of race and religion, wrote that "justice is for the living."
"Although George Floyd is no longer with us and Derek Chauvin was found guilty of murder in his death, we have to continue striving for justice so that what happened to Mr. Floyd doesn't happen to anyone else," Scott said. "This begins with having difficult and uncomfortable conversations and committing to difficulty but transformative action."
The discussion will include a panel of Wright State community members:
Nicole Carter, Ph.D., director of the Women's Center
Marlese Durr, Ph.D., professor of sociology
Kurt Holden, interim director of public safety
DeShawn Mumford, a member of the Black Student Union and political science major
Tranise Robinson, a graduate student in the Student Affairs in Higher Education Program and an enrollment services advisor in RaiderConnect