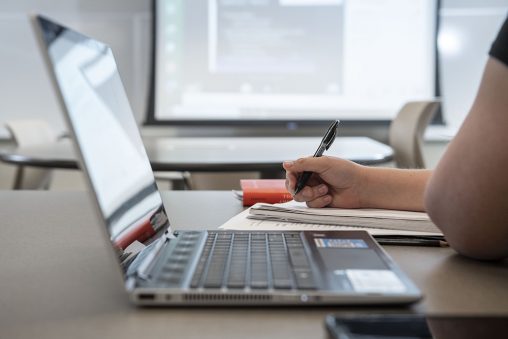 Current and future Wright State University students can learn how to maximize their financial aid award through Financial Aid 101, a series of online presentations offered twice a week this summer.
Financial Aid 101 will help students understand their individual financial aid options and provide tips and tools to help maximize their financial aid award by completing the Free Application for Federal Student Aid (FAFSA).
Financial Aid 101 sessions are offered every Tuesday from 12:30 to 1:30 p.m. and every Thursday from 4 to 5 p.m. now through Aug. 5. Registration is required to participate.
Presentations are held on Webex and hosted by RaiderConnect. The workshops are open to current students and future students and their families.
To get the most out of their presentation, students are encouraged to review and complete a Pre-FAFSA Worksheet before attending a session.
Wright State students can take advantage of the most financial aid available by applying for FAFSA. The FAFSA is a free application that will determine student's eligibility for:
federal grants
student and parent loans
work-study opportunities
scholarships
For more information, contact RaiderConnect at raiderconnect@wright.edu or 937-775-4000.
Individual assistance available
Students who are unable to attend a virtual presentation or need personal assistance with applying for financial aid can schedule a virtual one-on-one appointment.