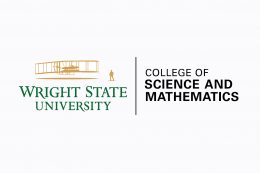 A program designed to develop leadership skills among female Wright State University students by funding undergraduate STEM research positions in campus laboratories is in full bloom.
The Considine Scholars Program, which awards $5,000 apiece to each scholar, selected five students for awards this year. The scholarships will begin funding their lab research this fall.
The students are neuroscience major Kelia McMichael; medical laboratory sciences major Josie Graft; Earth and environmental sciences majors Ashley Elking and Abby O'Connor; and psychology major Kylie Salamon.
The Considine Scholars Program is the brainchild of Dick and Michael Considine, who both work in STEM fields and want to make them more welcoming to women.
The scholars are selected based on their success, curiosity, perseverance and potential as leaders. The scholars usually identify faculty mentors and then work in their labs.
Graft helps conduct research in predicting student cognitive load based on collected biological data such as heart rate, skin conductivity and temperature.
"I must say that it has been pretty amazing seeing an undergraduate student doing research at the level Josie has done over the past year," said William Romine, Ph.D., associate professor of biological sciences. "She has a positive attitude, drive and level of organization that will enable her to pursue many different academic and career goals."
Elking is interested in all things involving water, including hydrology, waste water treatment and mitigating microplastic from waterways.
"Plastic, specifically single use, has impacted the quality of water all over the world in a negative, sometimes irreversible way," she said. "I strive to find a way to minimize the effects of plastic in the water, whether that is through effective removal treatments or though preventative measures."
Elking's long-term career goals are to work at the Ohio Department of Natural Resources or a state or local park.
O'Connor, whose career goal is to become a mycologist, plans to research the benefits of fungi in agricultural systems.
"Overall, I am interested in learning about the capabilities of various fungal species and how they can be used as a low-tech solution for everything from nutrient deficiencies in soil to the breakdown of environmental containments," she said.
McMichael aspires to become a surgeon.
"Keila's innate curiosity and team-player attitude is a great fit for our lab," said Clintoria Williams, Ph.D., assistant professor of neuroscience. "When assigned a task, not only will it be completed, but it was completed to the highest quality."
Salamon hopes to pursue a master's degree in clinical counseling.
"I want to provide therapy to people struggling with eating disorders," she said. "I also have an interest in working with veterans who struggle with PTSD and need help reintegrating back into society."