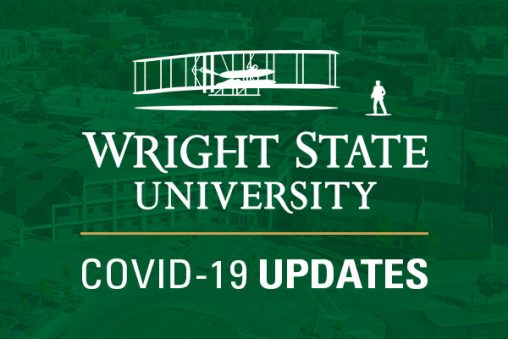 Vaccination remains the most effective way to prevent the spread of COVID-19. Getting vaccinated can also help ensure our university can continue to offer a full campus experience and protect community members who cannot get vaccinated.
Wright State University employees and students who are fully vaccinated may now report their vaccination status to the university and enter a voluntary giveaway.
Uploading your vaccine card and entering the vaccination giveaway are free.
Students, faculty, and staff are asked to upload an image of their federal COVID-19 vaccination card on Med+Proctor, a secure medical third-party website.
Please note: When employees and students prepare to upload an image of their vaccine card they will be given an option to submit using "M+P Pro," which charges a $10 fee for additional services. You do not have to pay a fee to report your vaccination status with Wright State University. Just simply click the "No Thank You" button at the bottom of the screen. Once you complete the reporting process you can leave Med+Proctor by signing out.
Students, faculty, and staff are then encouraged to navigate to the university's COVID-19 website where they can enter the voluntary giveaway for a chance to win a variety of prizes, including Barnes & Noble and Starbucks gift cards, parking permits, vacation hours, and $2,500 for two student winners.
View the contest rules and prizes on the university's COVID-19 website. The deadline to enter the giveaway is 11:59 p.m. on Nov. 22, 2021. Giveaway drawings will occur on Dec. 1, 2021, and presumptive winners will be notified within one week of the drawing.
Wright State recognizes the following vaccines for this opportunity: Pfizer (two doses), Moderna (two doses), and Johnson & Johnson (one dose), and vaccines listed on the WHO Emergency Use Listing.
Collecting data on the vaccination status of faculty, staff, and students will help the university and the COVID-19 Task Force make informed decisions about public health practices and policies.
Wright State launched the giveaway to celebrate those who have already been vaccinated and to encourage vaccination among hesitant students, faculty, and staff. You can get vaccinated at Wright State Physicians on the Dayton Campus or at a variety of locations throughout local communities. Learn more at gettheshot.coronavirus.ohio.gov.
In the Spring Semester, Wright State plans to expand its testing program for employees and students who have yet to submit confirmation of being fully vaccinated against COVID-19.
In the coming weeks, the university plans to set up a convenient, centralized COVID-19 vaccination and testing site on the Dayton Campus. This site will support increased surveillance testing of faculty, staff, and students.
The COVID Task Force continues to work with Lake Campus employees and students to promote vaccination and testing. Lake Campus faculty, staff, and students can get vaccinated and tested through regional community partners. Please visit the university's COVID website for more information.