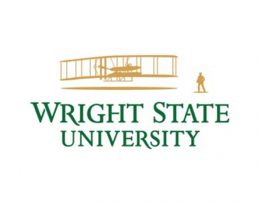 A 17-member committee of university and community leaders will lead a national search for Wright State University's next provost and senior vice president for academic affairs.
The university's goal is to complete the search process in time to allow the next provost to join Wright State no later than the start of the Fall 2022 Semester. The next provost will replace Oliver H. Evans, Ph.D., who has served as interim provost since February 2021.
The provost will report to the president and will be responsible for overseeing and guiding Wright State's academic programs and its nationally recognized research and academic support services.
"This is a critical leadership position for the university and our students," President Sue Edwards, Ph.D., said in an email to faculty, staff and students. "We are seeking a candidate of significant scholarly accomplishment with the experience, dedication, vision and zeal to serve as the senior vice president for academic affairs of a metropolitan research university."
Laura Luehrmann, Ph.D. professor of political science and director of the Master of Arts Program in International and Comparative Politics, and Greg Sample, executive vice president and chief operating officer, will co-chair the search committee.
The Provost Search Committee also includes:
Brian Boyd, Ph.D., associate professor of teacher education and president of the Faculty Senate
Eloise Broner, chief of shared services at Premier Health and former Wright State University trustee
Timothy Bunning, Ph.D., chief technology officer at the Air Force Research Laboratory
Jonathan Ciero, President of Student Government
Subhashini Ganapathy, Ph.D., associate professor and chair of the Department of Biomedical, Industrial, and Human Factors Engineering
Michael Griest, director of student enrollment services
Tom Gunlock, chair of the Wright State Board of Trustees
Madhavi Kadakia, Ph.D., interim vice president for research and associate dean for research affairs in the Boonshoft School of Medicine
Burhan Kawosa, associate vice president for financial operations
Lori Martensen, director of the Rural Health Initiative in the Boonshoft School of Medicine
Gerald Noble, lecturer of music and director of percussion
Ayse Sahin, Ph.D., professor and chair of the Department of Mathematics and Statistics
Shu Schiller, Ph.D., professor of information systems and associate dean of the Raj Soin College of Business
Mandy Shannon, interim associate university librarian and head of instruction and research services for the University Libraries
Chris Taylor, Ph.D., dean of students
Finalists for the provost position will be invited to campus for interviews. The university community will have an opportunity to meet the finalists and provide feedback through campus forums.