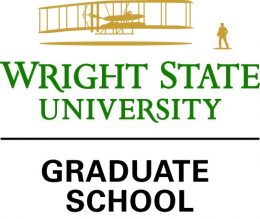 U.S. News & World Report has included Wright State University's graduate programs in medicine, engineering, computer science, public health, biological sciences, psychology, social work, public administration and business among the best in the nation for 2023.
The Best Graduate Schools rankings were based on expert opinion about program excellence and statistical indicators that measured the quality of a school's faculty, research and students.
The Wright State Boonshoft School of Medicine was ranked No. 78 out of 124 schools surveyed for its primary medicine program, No. 95 out of 124 schools for its research, and No. 126 out of 190 schools for its Master of Public Health program.
"It's gratifying to see the Boonshoft School of Medicine be recognized for its excellence in primary care," said Valerie Weber, M.D., dean of the Boonshoft School of Medicine. "This year, 38 percent of our graduates matched into primary care specialties, and over a third of our graduates remain in Ohio for training. That means our school is meeting our mission of training physicians to serve the needs of Ohioans."
The School of Professional Psychology (SOPP) graduate program ranked 129 out of 231 schools surveyed.  It was tied with several other schools, including City University of New York, Texas Tech, and Loyola University.
LaTrelle Jackson, Ph.D., SOPP interim dean, said, "It's exciting to see the noteworthy ranking reflect how well our robust curriculum, exceptional clinical training, and stellar faculty prepare our graduates for real-world impact. Wright State benefits from the SOPP's strong reputation and community connections since our students train in regional practicum sites – offering clinical, assessment, educational, and consultation services."
The university's graduate psychology program was ranked No. 185 out of 331 schools; public administration was ranked No. 193 out of 267 schools; biology was ranked No. 203 out of 290 schools; social work was ranked No. 227 out of 296 schools; and the part-time Master of Business Administration program was ranked in the 212 to 278 range.
Daniel Warshawsky, Ph.D., associate professor of geography and director of the Master of Public Administration program, said, "The ranking of our MPA program at Wright State reflects our sustained reputation within the region as a program that is nationally accredited in line with NASPAA's rigorous standards, committed to student success through individualized faculty attention and high graduation rates, and recognized for excellent job placement in public service positions in local government and the nonprofit sector."
Kathrin Engisch, Ph.D., interim dean of the College of Science and Mathematics, said, "The Biological Sciences Master of Science provides an extraordinary breadth of research areas for students interested in conservation of prairies and wetlands to the genetics of model organisms, and graduates are well prepared for careers in environmental preservation, health care, and environmental and biomedical research. We are justifiably proud of the extraordinary breadth of the biology master's program in the College of Science and Mathematics."
Wright State's overall graduate engineering program was ranked in the 152 to 200 range, out of 200 schools surveyed. Computer science was ranked No. 159 out of 199 schools; industrial engineering was ranked No. 76 out of 98 schools; computer engineering No. 121 out of 146 schools; and biomedical engineering No. 124 out of 142 schools.
"Wright State's graduate engineering programs continue to be ranked among the strongest in the state," said Brian Rigling, Ph.D., dean of the College of Engineering and Computer Science. "This is reflective of our college's commitment to our research and graduate education missions and our strong ties with local industry and Wright-Patterson Air Force Base. Our alumni go on to become research leaders in the Dayton region and nationwide."
U.S. News based its rankings on quality assessments by peers and recruiters, student selectivity, faculty resources and research activity. The data for the rankings came from statistical surveys of more than 2,150 programs and from reputation surveys sent to more than 23,200 academics and professionals, conducted in fall 2021 and early 2022.