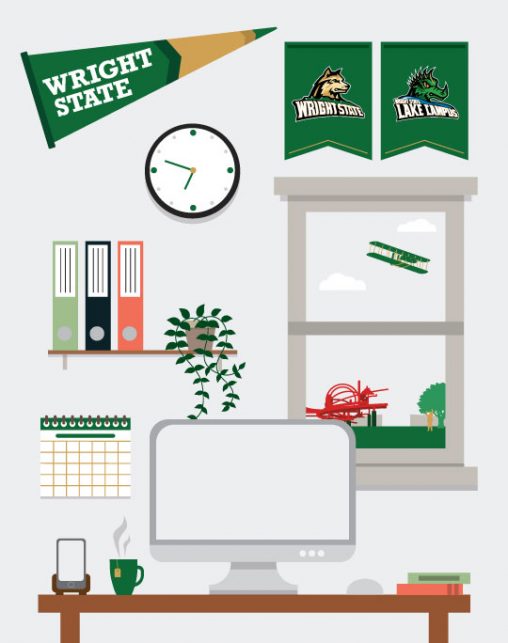 By Sarah Cavender '20
With a new academic year in August 2021 came a new wave of first-year students. These students arrived at a campus unlike the one their 2020 peers stepped onto—or, in a sense, avoided. In 2020, much of the instruction was done remotely because of the health threat posed by COVID-19.
In 2021, academic life returned to a semblance of normalcy, though with mask mandates. These first-year students didn't have to experience the fully remote classes that their predecessors did.
So what brought this new class of Raiders—more than 2,600 first-year students—to Wright State?
Two chief reasons were affordability and a welcoming atmosphere, said some students. Varshitha Reddy Thanam, a first-year computer science major, chose Wright State for those exact reasons.
"Wright State has been really welcoming and warm," said Thanam. "I have met some good people here who helped me a lot to get settled. There is also a chapel, which gives me positive energy going here."
Another way Wright State cultivates a welcoming environment is through its more than 150 student organizations, from sports to cultural clubs to music to professional experiences.
"My favorite part about going to Wright State is the wealth of options for clubs and other activities," first-year student Rylan Brooks said. "I chose Wright State because of its affordability, location, and that it had a specific major for my desired field of study." Which for Brooks, means both information technology and the growing field of cybersecurity.
Brooks took advantage of the student life on campus and is a sports color commentator for the campus radio station, WWSU, and a member of the table tennis club.
In an interview with the Wright State News staff, Student Government President Jonathan Ciero emphasized the importance of student involvement.
"I truly believe that the freshman and sophomore classes—even juniors and seniors, since they've been away from campus for so long—want to be doing things on campus again," he said. "So I'm trying to encourage them and let them know what we have available."
Diana D. Johnson, a first-year mechanical engineering major, became involved in several organizations on campus, including the Student Government Association.
"So far this semester, I have had an amazing experience," Johnson said. "It is so much easier to get involved than I expected. Plus, there are so many resources for every occasion. I participated in the Academic Advantage Program over the summer and made connections, as well as met people who became friends."
Johnson said the campus community and culture were welcoming and made her feel more at home than she anticipated.
"Without the friends I've made, I don't know where I would be. That I am free to make my own decisions and be independent here on campus is a huge deal to me. Wright State has definitely made me feel at home," Johnson said.
First-year and returning students alike were also excited to experience life on campus after a year of canceled events. After moving into campus dormitories and apartments, First Weekend kicked off the semester with the annual housing dance party, Party in the Woods, and Do the U, a campus student organization fair.
Among those celebrating were around 630 first-year students who live on campus. As for the rest of the incoming class, a little over 2,000 first-year students commute. There are also 496 first-year students at Wright State's Lake Campus in Celina.
While the majority of the first-year class is between the ages of 18 and 24, making up 1,858 of the students, Wright State is a welcoming campus for nontraditional students. Of the first-year students, 629 are under 18 years old, while 210 are over 25 years old.
Among those nontraditional students is Cheyenne Null, a first-year crime and justice studies major. She chose Wright State primarily because the friendly setting allowed her to live on campus with her children.
"My favorite part about going to Wright State is knowing I'm surrounded by people who have the same goal as I do, to be successful. I really love how friendly everyone is," Null said.
First-year student Ariana Bush is in the Wright State dance program, while also pursuing a degree in political science. She said Wright State was her first choice because it allows dance majors to study both acting and singing as well as participate in musical theatre productions. These additional skills would serve her well in her ambition to someday operate her own dance company.
"I could choreograph dances that focus on any number of national or international social justice issues," Bush added. "The arts have always been on the front lines in addressing the need for social change and communicating complex emotions."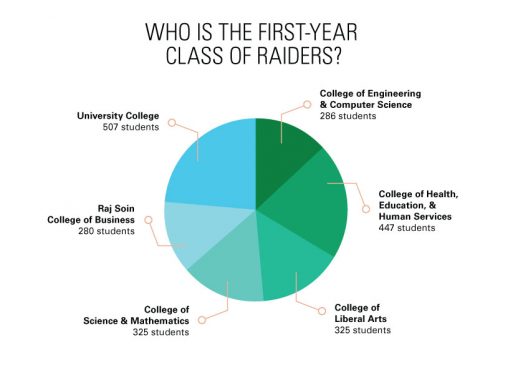 After graduating from Wright State, Bush plans to dance and choreograph professionally and learn from others how to start a dance company before starting her own.
As Wright State continues its efforts to bounce back to what used to be normal, staff and students are glad to be back on campus together.
This article was originally published in the spring 2022 issue of the Wright State Magazine. Find more stories at wright.edu/alumnimag.