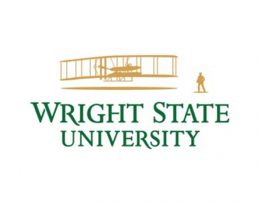 For students interested in careers in health care, Wright State University's September Employer Speaker Series is definitely something to check out.
This month will feature both speakers and recruiters from Dayton Children's Hospital, Kettering Health and Premier Health.
Speaker presentations will be from 11 a.m. to noon in the Pathfinder Lounge in the Student Union. While registration is not required, students may sign up on Handshake.
Each speaker will share information about working in a health care environment, what types of positions are available and how to apply for those positions. After the presentations, students can visit recruiting tables, which will be set up within or surrounding the Pathfinder Lounge from noon to 2 p.m.
The first in the series is the Dayton Children's Hospital on Wednesday, Sept. 14, with a presentation by Alyson Schuring, talent acquisition partner. Recruiters will be on hand to discuss the opportunities for registered nurses, public safety and laboratory staff assistants, social workers, athletic trainers and educators. Learn more.
Career and internship opportunities at Kettering Health will be featured on Wednesday, Sept. 21, with a presentation by Rachel Noble, human resources, new grad strategies. Recruiters will be available to discuss opportunities for nurses, nursing assistants, clinical lab assistants, transportation and environmental services. Learn more.
Jason Jones, Premier Health's senior recruiter, will give a presentation on Tuesday. Sept. 27. Recruiters will be available to discuss positions in all health care fields, law enforcement, social work, human resources and transportation. Learn more.
Interested students should come prepared with a current resume to present to recruiters. To prepare, students should meet with their dedicated career consultant.
Refreshments will be served, compliments of the employers. There will also be a raffle drawing.